Category Archives:
BBW
chubby porn
featuring Shooting Star.
Added On:
Aug 1, 2021
Description:
Do you want to get it on with a nicely curved cougar like Shooting Star? This horny mama is eager to whip out those big titties and squeeze and jiggle them as she pinches the nips. Watch and learn what this milf craves as she grabs a dildo and shoves it deep into her dripping cooch.
Laura Tithapia: Early Morning Boning
Laura Tithapia gets her wish. An early morning boning with Tom Holland who takes her video virginity. Laura brings a breakfast tray into the bedroom to give Tom a taste of her baked goodies. He takes a bite and gives Laura a bite, but Tom is more interested in tasting Laura's lips and nipples.
Laura is thick and busty, a well-developed young woman who attracts a lot of attention. Here, she has Tom's full and undivided attention as he rubs his hands all over her shapely, soft body and sinks his fingers into her velvety skin.
Laura's nipples tingle and stiffen as Tom licks them. She reaches for his hardening cock and pulls on it. Forgetting about their morning snacks, the horny duo lock lips. Tom straddles Laura's chest for a tit-fucking. She squeezes her heavy breasts together to trap his dick and leans her head forward to suck on the head.
Laura slips off her panties, eager for Tom's big boy. She gets on her hands and knees, trembling with excitement. Tom spreads her pussy open, fills it with cock and gets busy, fucking Laura in her first XXX scene.
"I would rather do this than work at a boring job for eight hours," said sunny blonde Krystal Swift, a girl who doesn't look, walk or talk like a porn star.
"It is fun and I get to express myself and have good sex. I like to show off my body and I like sex so this was right for me. I like to wear tight clothes and see what happens when I am in public. Sometimes people recognize me, so that means they watch my videos."
Krystal said guys look at her boobs first, then her ass. Sometimes they look up at her eyes. She grew up in a small town near the Poland-Czech Republic border. "It's very quiet there so I moved to Prague and became a dancer. A photographer saw me. He recommended I try modeling and I thought it was a good idea. I would not keep coming back if I did not enjoy this."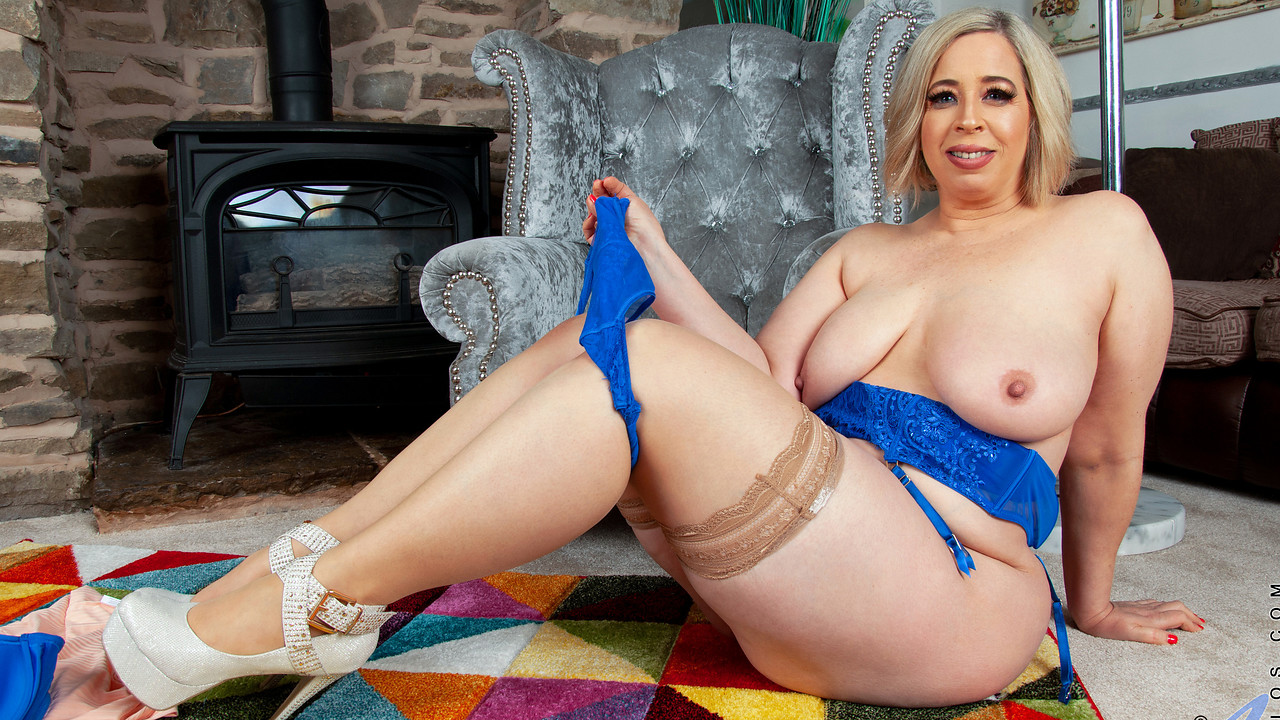 featuring Shooting Star.
Added On:
Jul 30, 2021
Description:
We can't get enough of the way Shooting Star's dress clings to her curves. Her bra and panties can barely hang on to her thick frame and huge tits. It's such a treat watching this busty and horny cougar fondle her nipples then spread her thighs and run her fingers all her trimmed pussy.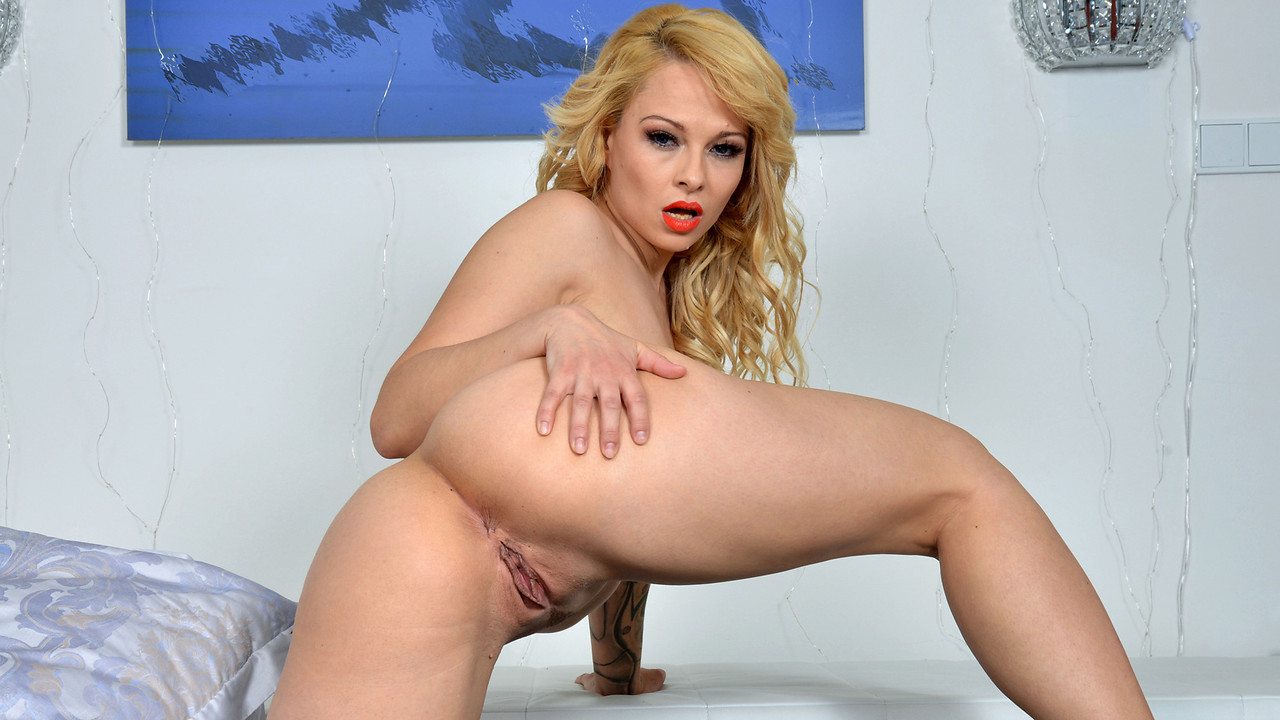 featuring Dominno.
Added On:
Jul 29, 2021
Description:
Busty and lusty Dominno is a dream come true in her formfitting lingerie. She starts stripping at the top so that her huge boobs jiggle as she's working her way out of her thong. Wouldn't you like to plant yourself face first in that cream filled landing strip fuck hole? This horny mama can't wait.
There's a tasty cake on the table, but our eyes are firmly fixed on Kamille Amora and her luscious tits. She's a mouth-watering treat with a set of I-cup breasts you have to see to believe. And even when most people see them, they don't believe they're real.
"Yeah, I get asked if my tits are real all the time," Kamille said. "At first, I didn't like it, but then I realized that people were basically saying I have great tits. And that's flattering. But I do let them know that I'm all-natural."
Yes, Kamille's knockers are real and they are spectacular. And she loves showing them off, too.
"I love wearing little corsets and bras that are a bit too small," she says. "My cleavage is great when I wear a bra that is a few sizes too small. Smaller bras push them up and guys can't stop staring at them. It's pretty funny when guys try to act like they aren't staring at them. I almost want to tell them that it's okay to stare. Boobs were made for looking at."
And we enjoy looking at Kamille's tits every chance we get.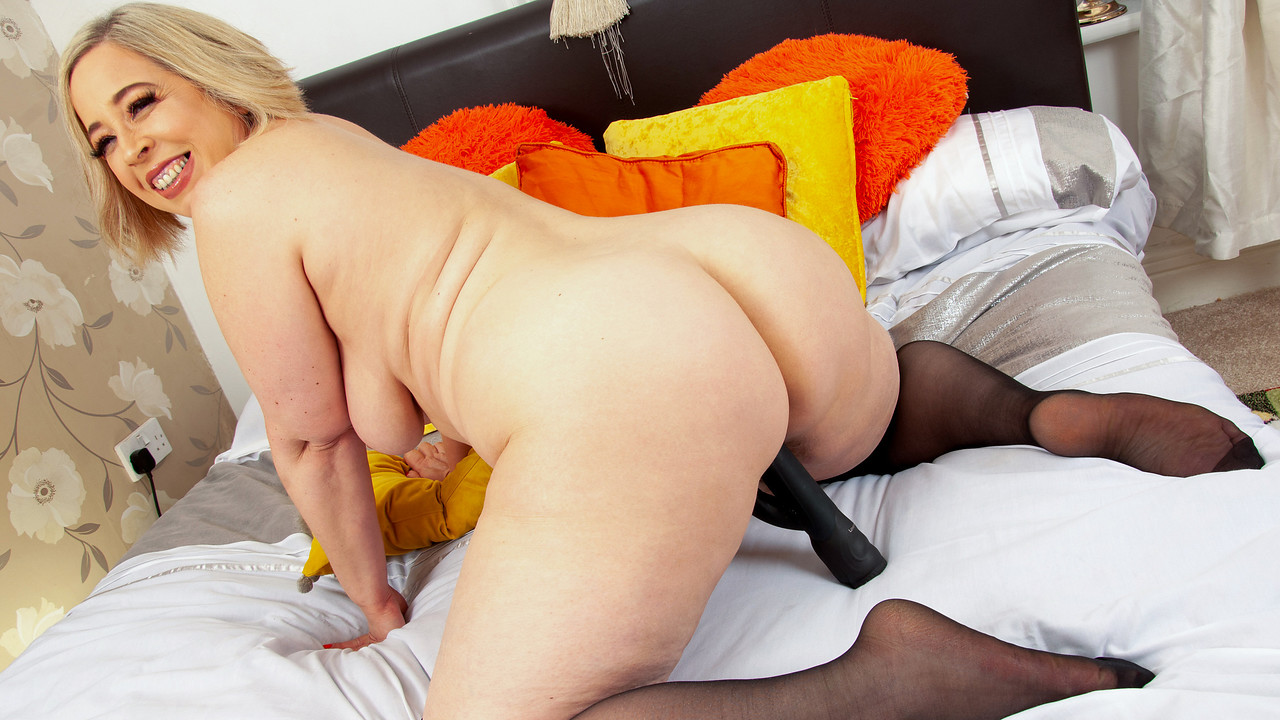 featuring Shooting Star.
Added On:
Jul 28, 2021
Description:
Shooting Star is dressed to impress in her tight red dress. Her curves are lush as she pops her big breasts out and pinches her puffy nipples to hard peaks. Let this horny cougar show you all the buttons she wants pushed as she grabs a toy to ride in her dripping trimmed pussy.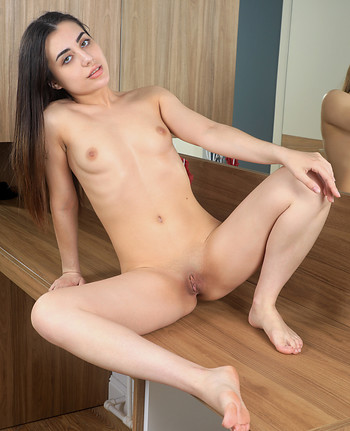 Added On:
Jul 27, 2021
Description:
Petite and sweet, Regina Mua is going to bring you to your knees with passion. She's a dreamy Russian who's very into fashion, tennis, and of course, getting herself off. When this hottie wants to cum, she grabs a dildo to help her reach the finish line.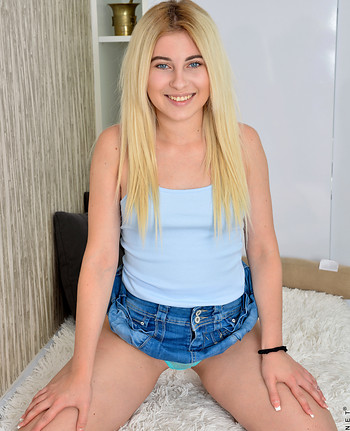 Added On:
Jul 27, 2021
Description:
Slim spinner Lilly Bella is a brand new Czech teen who's eager to prove to the world that she's all grown up and ready to explore the perks of being a hotblooded young lady. This eager coed is certified nubiles material that you'll have to see to believe.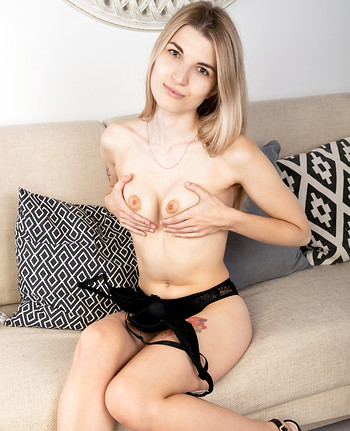 Added On:
Jul 27, 2021
Description:
Monro is a sleek Russian princess who's decided that she'd rather embrace her inner bad girl than keep on pleasing daddy for his money. You'll be glad she's breaking out of her conservative upbringing to flaunt her tight body and big nipple titties.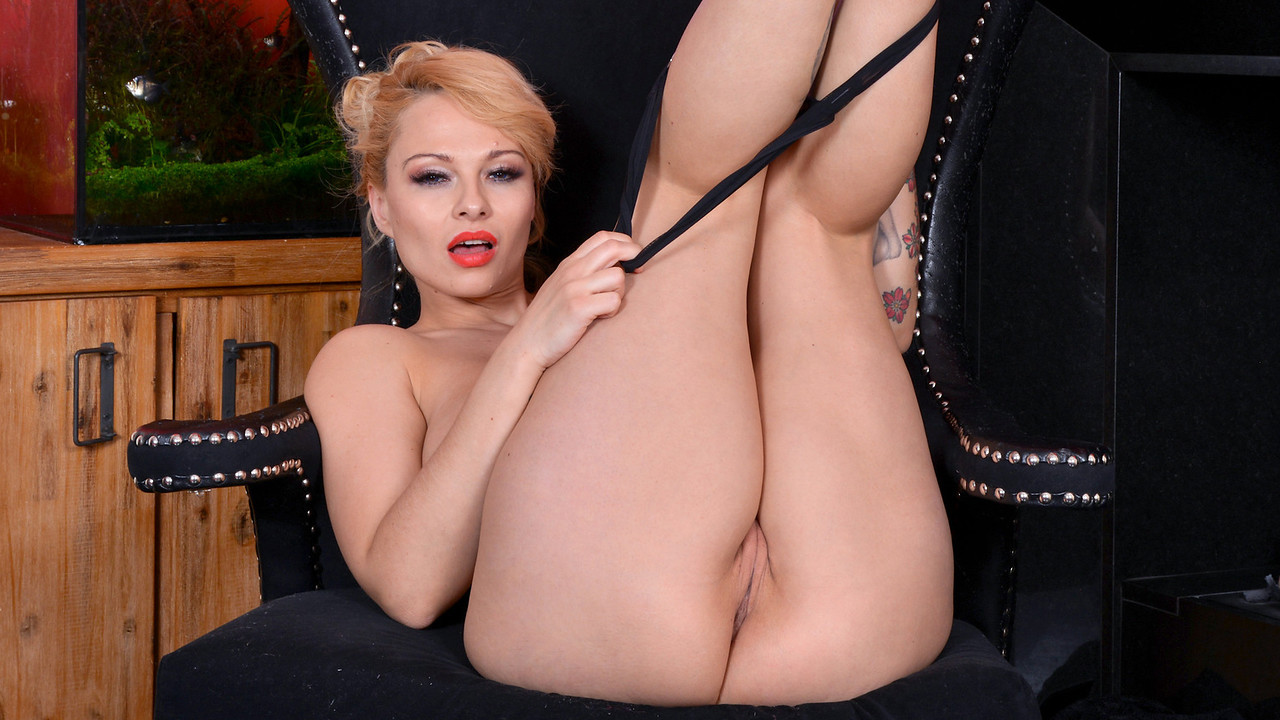 featuring Dominno.
Added On:
Jul 27, 2021
Description:
We love when hotties like Dominno decide to share their bigtit bodies with us. This horny mama is stunning in black lace. Peeling off her bra, miniskirt, and thong so she's down to her high heels, she teases us with a glimpse of her dripping cunt before she spreads her thighs so we can see all the goods.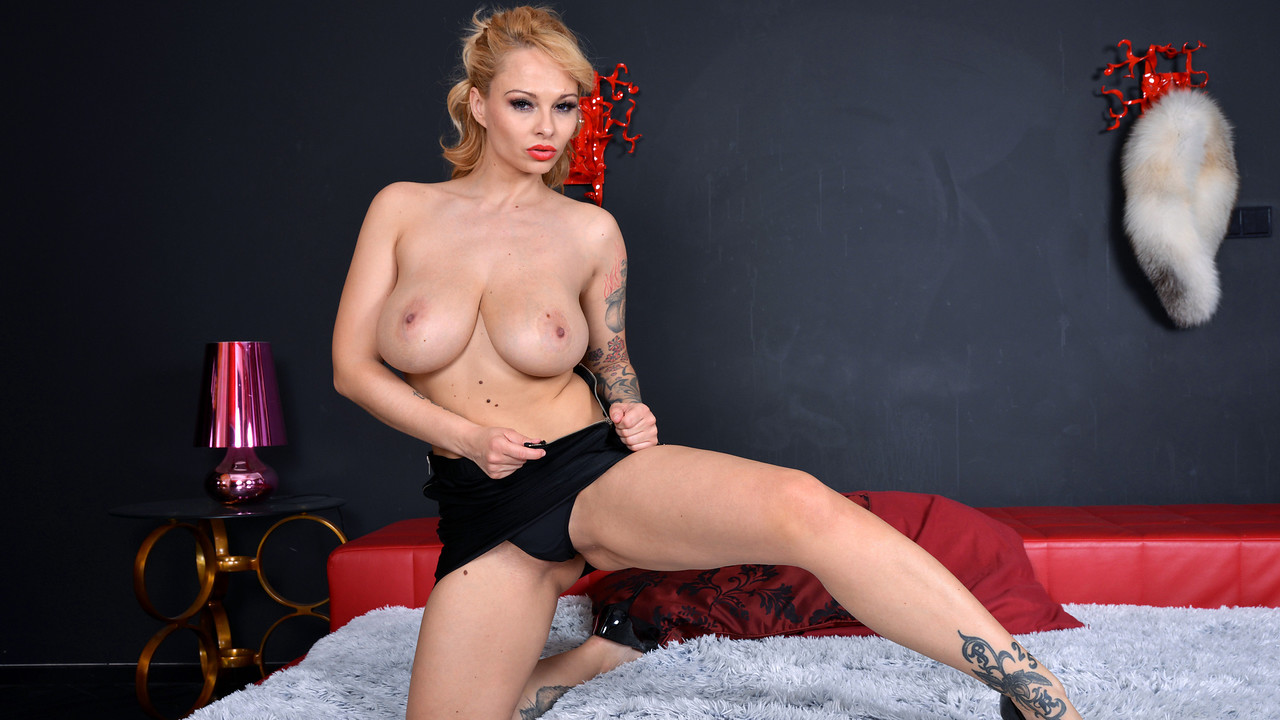 featuring Dominno.
Added On:
Jul 25, 2021
Description:
Blonde and gorgeous, Dominno loves to flaunt what she's got in lingerie that clings to all her curves. She strips down to just her high heels as she hefts those big titties and flicks her nipples before spreading her thighs so she can give some serious attention to making her pussy purr with happiness.