Monthly Archives:
July 2021
Winter Rae Thanks You For Cumming
Babelicious bra-buster Winter Rae has a new, sexy stripper/bimbo outfit she wants to model. Lacy, black and sheer. Great for dancing and great for getting impaled by a hard dick. Every piece of clothing Winter owns is sexy. Said Winter, "My entire wardrobe emphasizes my breasts: Low-cut shirts, crop tops, halter tops and skintight thin dresses that show off all the goods."
Winter doesn't know you all that well, so she slips a rubber on your cock after making it rigid with her pretty mouth and talented tongue. Whether she's under you or on top of you, Winter loves to vigorously pump and grind that dick and make a lot of noise. Winter for the win again. She thanks you for cumming all over her after you pull off the glove.
Laura Tithapia: Early Morning Boning
Laura Tithapia gets her wish. An early morning boning with Tom Holland who takes her video virginity. Laura brings a breakfast tray into the bedroom to give Tom a taste of her baked goodies. He takes a bite and gives Laura a bite, but Tom is more interested in tasting Laura's lips and nipples.
Laura is thick and busty, a well-developed young woman who attracts a lot of attention. Here, she has Tom's full and undivided attention as he rubs his hands all over her shapely, soft body and sinks his fingers into her velvety skin.
Laura's nipples tingle and stiffen as Tom licks them. She reaches for his hardening cock and pulls on it. Forgetting about their morning snacks, the horny duo lock lips. Tom straddles Laura's chest for a tit-fucking. She squeezes her heavy breasts together to trap his dick and leans her head forward to suck on the head.
Laura slips off her panties, eager for Tom's big boy. She gets on her hands and knees, trembling with excitement. Tom spreads her pussy open, fills it with cock and gets busy, fucking Laura in her first XXX scene.
"I would rather do this than work at a boring job for eight hours," said sunny blonde Krystal Swift, a girl who doesn't look, walk or talk like a porn star.
"It is fun and I get to express myself and have good sex. I like to show off my body and I like sex so this was right for me. I like to wear tight clothes and see what happens when I am in public. Sometimes people recognize me, so that means they watch my videos."
Krystal said guys look at her boobs first, then her ass. Sometimes they look up at her eyes. She grew up in a small town near the Poland-Czech Republic border. "It's very quiet there so I moved to Prague and became a dancer. A photographer saw me. He recommended I try modeling and I thought it was a good idea. I would not keep coming back if I did not enjoy this."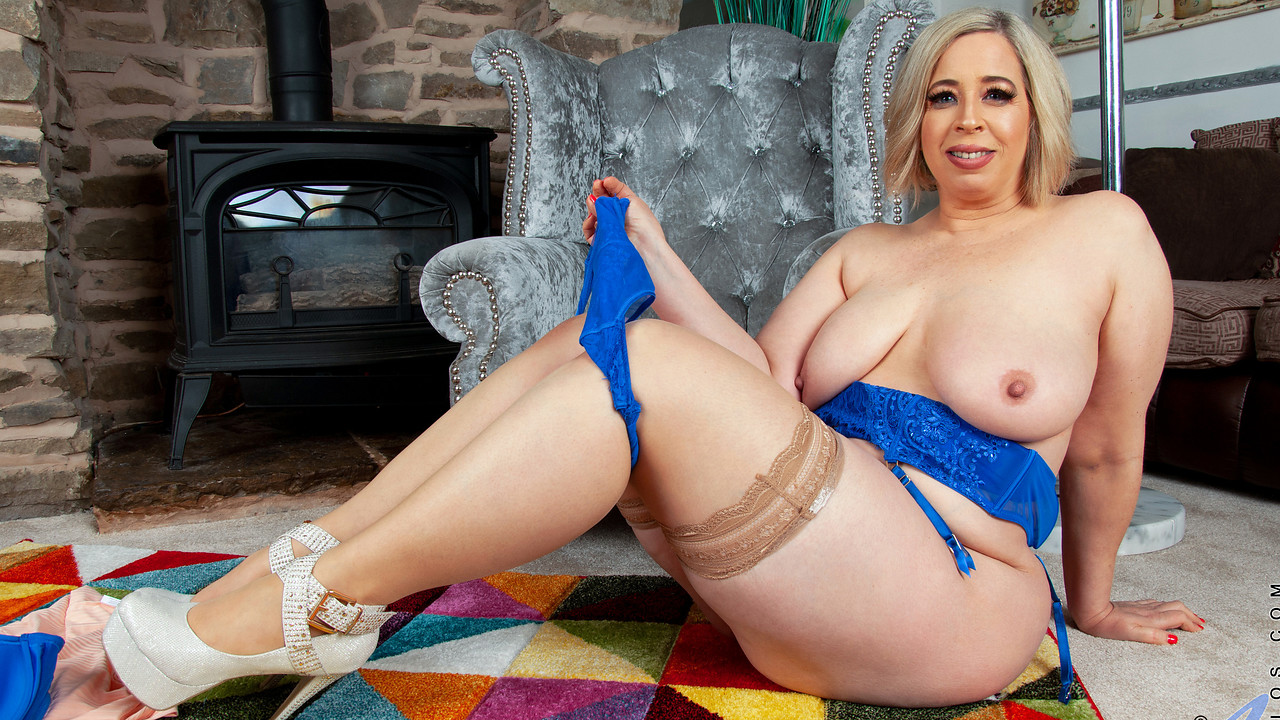 featuring Shooting Star.
Added On:
Jul 30, 2021
Description:
We can't get enough of the way Shooting Star's dress clings to her curves. Her bra and panties can barely hang on to her thick frame and huge tits. It's such a treat watching this busty and horny cougar fondle her nipples then spread her thighs and run her fingers all her trimmed pussy.
Here's Harmony Heart, a hot, heavy-hootered honey who should have kept the momentum going but she only did a few scenes and that was it. This was one of two that she did. It wasn't just her face and body. Harmony had a lot of sex appeal.
"I didn't know I was so good at giving blowjobs," said Harmony. "Colton said to me that he'd done lots of scenes with porn stars but that no one had sucked his cock as good as I did. That made me feel really good. I've watched a lot of porn. Being told that I rated so high compared to them made me feel proud.
"I've always been very oral. I love giving head. Every guy is different. Some guys get off best when I lick the head. Some guys like hard suction while I squeeze their balls in an upward motion… like to push the cum out. Some guys just lay there. Some guys like to hold my head. Other guys like to see my eyes with my mouth stuffed with their cocks. Every guy I meet likes his dick sucked in a different way."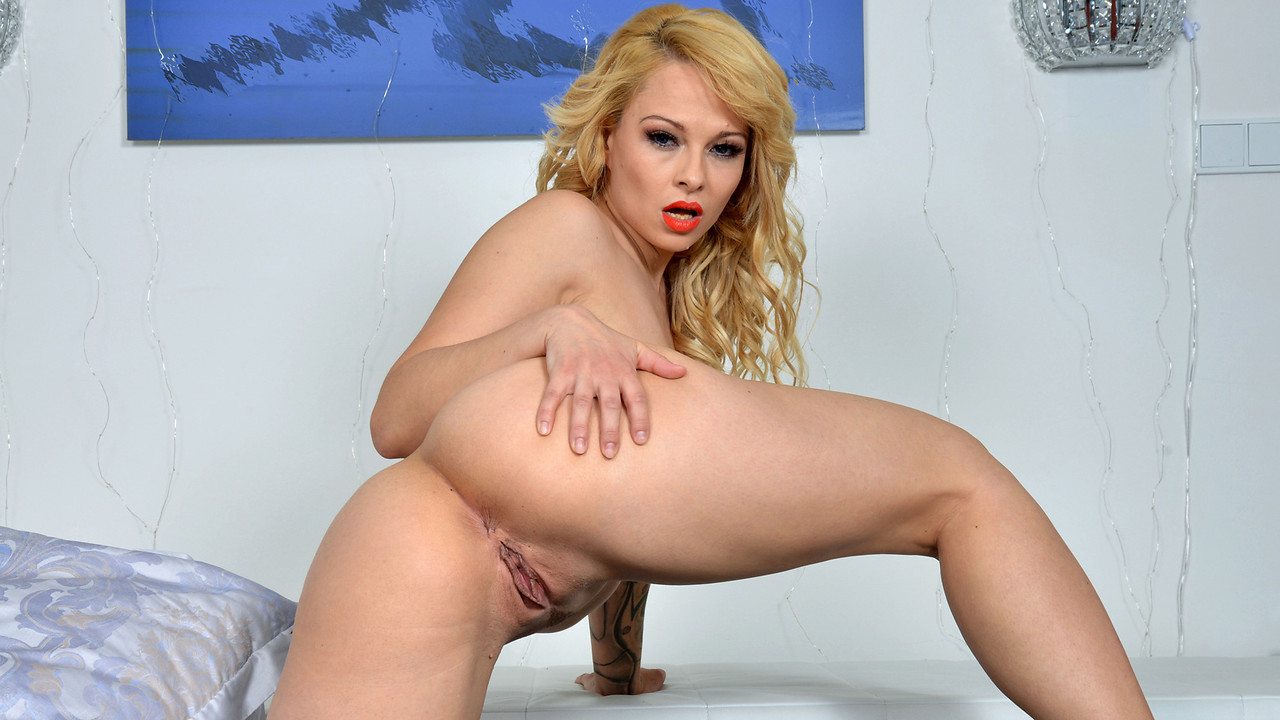 featuring Dominno.
Added On:
Jul 29, 2021
Description:
Busty and lusty Dominno is a dream come true in her formfitting lingerie. She starts stripping at the top so that her huge boobs jiggle as she's working her way out of her thong. Wouldn't you like to plant yourself face first in that cream filled landing strip fuck hole? This horny mama can't wait.
Lily Madison's shapely body is made for bikini modeling. She tries on a variety of teeny bikinis, then goes for a swim. "I really love swimming, and yes, my breasts float. They do, of course."
Before she modeled and became a web-cammer, Lily was a photographer herself.
"I was always on the other side of the camera, and I thought, 'I'm too short to do modeling.' I didn't think I'd ever get any work as a model, and then with the webcam modeling, everyone said I should be in guy's magazines.
"My friend found some websites, and we were like, 'You can get paid for sitting around and taking your top off?' We didn't believe it. We were young and didn't know about these things, and then we started doing it and found out that people would pay money for it, and it went from there."
There's a tasty cake on the table, but our eyes are firmly fixed on Kamille Amora and her luscious tits. She's a mouth-watering treat with a set of I-cup breasts you have to see to believe. And even when most people see them, they don't believe they're real.
"Yeah, I get asked if my tits are real all the time," Kamille said. "At first, I didn't like it, but then I realized that people were basically saying I have great tits. And that's flattering. But I do let them know that I'm all-natural."
Yes, Kamille's knockers are real and they are spectacular. And she loves showing them off, too.
"I love wearing little corsets and bras that are a bit too small," she says. "My cleavage is great when I wear a bra that is a few sizes too small. Smaller bras push them up and guys can't stop staring at them. It's pretty funny when guys try to act like they aren't staring at them. I almost want to tell them that it's okay to stare. Boobs were made for looking at."
And we enjoy looking at Kamille's tits every chance we get.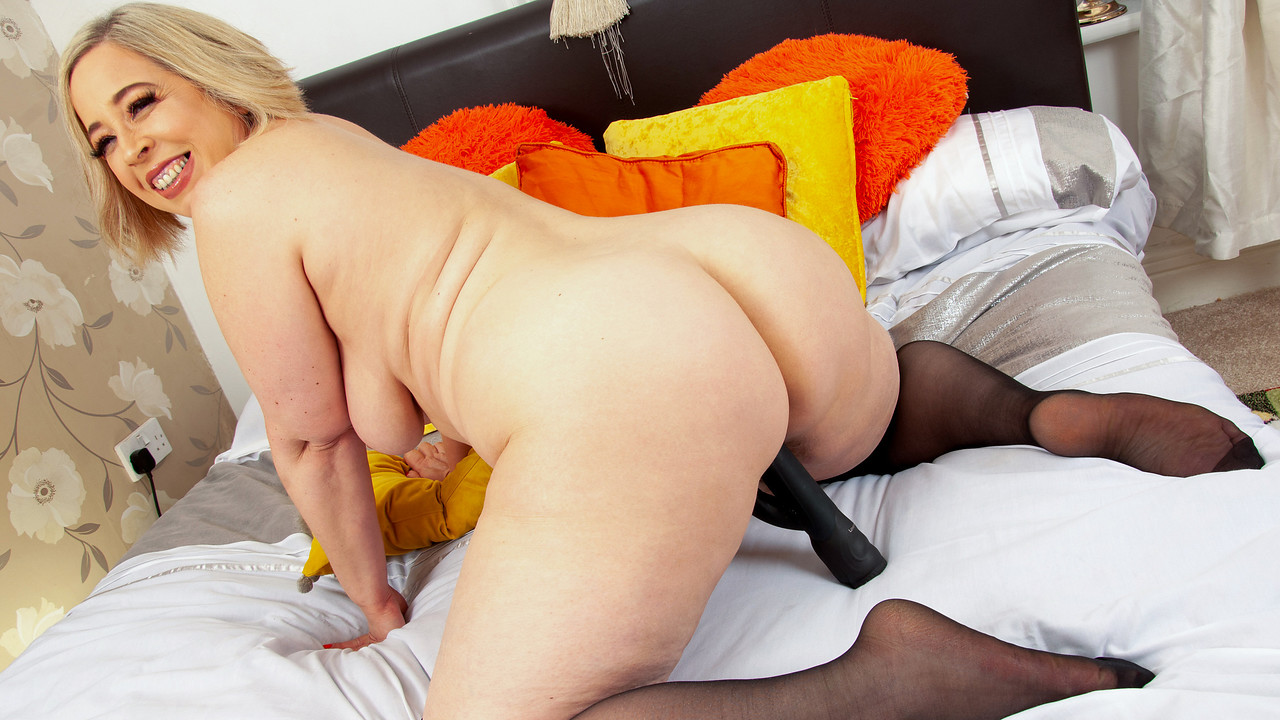 featuring Shooting Star.
Added On:
Jul 28, 2021
Description:
Shooting Star is dressed to impress in her tight red dress. Her curves are lush as she pops her big breasts out and pinches her puffy nipples to hard peaks. Let this horny cougar show you all the buttons she wants pushed as she grabs a toy to ride in her dripping trimmed pussy.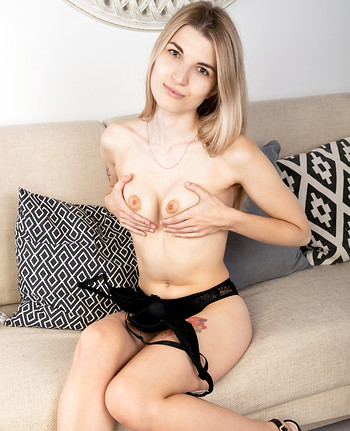 Added On:
Jul 27, 2021
Description:
Monro is a sleek Russian princess who's decided that she'd rather embrace her inner bad girl than keep on pleasing daddy for his money. You'll be glad she's breaking out of her conservative upbringing to flaunt her tight body and big nipple titties.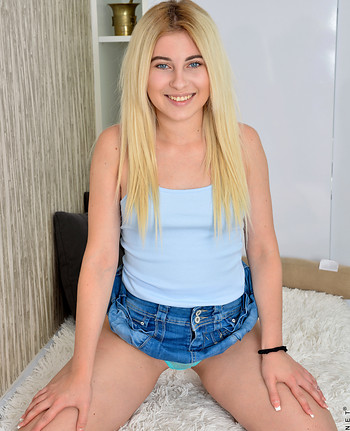 Added On:
Jul 27, 2021
Description:
Slim spinner Lilly Bella is a brand new Czech teen who's eager to prove to the world that she's all grown up and ready to explore the perks of being a hotblooded young lady. This eager coed is certified nubiles material that you'll have to see to believe.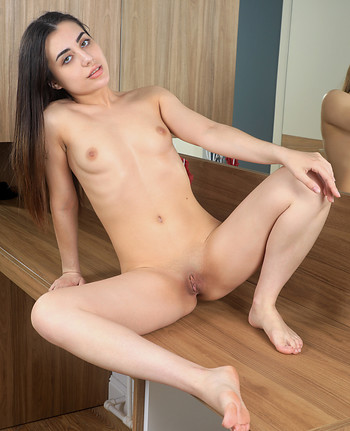 Added On:
Jul 27, 2021
Description:
Petite and sweet, Regina Mua is going to bring you to your knees with passion. She's a dreamy Russian who's very into fashion, tennis, and of course, getting herself off. When this hottie wants to cum, she grabs a dildo to help her reach the finish line.