Monthly Archives:
May 2021
When you're an XL Man, you don't have to visit The Louvre to take in classic works of art. We bring them to you every day. Take Emilia Boshe, for instance. Unless you're fortunate enough to meet her in person, where else will you ever see a girl with 38HH naturals like her? XL Girls are treasures to the world and the Brotherhood realized this fact long ago.
JigglyBoobGuy summed up our feelings perfectly: "I love pussy as much as the next man…but I obviously LOOOVE huge, gigantic, full tits MORE than the next man. Because I would rather beat my meat to her shaking those amazing tits than when she is fingering herself."
And he's absolutely right. 50% of the world's population has a pussy, but we would guess that less than 1% of the population has tits that make them worthy of appearing in XL Girls. That is elite territory. Territory where only Mother Nature's finest works of art are displayed for the enjoyment of the world's boob connoisseurs.
Sexercising With Busty Emma Shay
Workout with young, sweet-faced and busty Emma Shay. Or you can have a brew while you watch her exert herself in and around the house in her skimpy workout outfit. It hugs her curves like plastic wrap.
Blonde, blue-eyed Emma works out at home, which is good because if she worked out at a fitness center, the guys there would just pretend to workout and watch her, store what they saw in their spank banks, then go home and bend their boners thinking about Emma stretching, bouncing and doing jumping jacks.
When she's not making videos and posing for photos, Emma plays video games and paints. She likes to play with butt plugs, vibrators and hard dicks. You may have noticed the ring on her third finger, left hand. Lucky guy.
A Hot Day With Sofia Damon, Naty & Kim Velez
It's a hot day in Colombia and it becomes even hotter when Kim Velez invites her bosom buddies Sofia Damon and Naty to her swim party.
"Today I'm going to have a delicious time with two friends," Kim said. "But first, I want to show you my beautiful swimsuit." Kim always rocks her bikinis. The top strains under the pressure of her massive naturals.
Naty arrives with Sofia. It's going to be an afternoon of fun, big boobs and big asses in the sun with this trio of sexy senoritas. There's outdoor showering, pool play, water-filled balloon-popping, breast bouncing and shaking, nipple sucking, booty-cheek twerking and group masturbation with rubber cocks.
The trio of Naty, Sofia and Kim now take their places alongside the spectacular trios of Roxanne Miller, Jennica Lynn and Lavina Dream in the Dominican Republic and Terri Jane, Micky Bells and Gya Roberts in Jamaica.
Amanda Remington: Hot-blooded Bra-buster
Amanda Remington had never fucked in a video before she came to us. But she loves younger men packing hard cock for her. This was proven by her two XXX hardcore scenes with Milan and Nicky Rebel. They pounded her pussy good and plenty, and she fucked them back just as hard.
Rebel squirted his cream on Amanda's huge tits. Milan's cum shot left Amanda's face dripping with sticky cum, which she lustfully licked off with her fingers. Her blowjob and ball-sucking moves are boiling hot. She really loves sucking that cock.
In this scene, Amanda models sexy lingerie and finger-fucks her shaved pussy to a happy ending. At home, the strapping blonde bra-buster fucks her pink taco with a dildo or pulses her pussy with her showerhead. Amanda is a very lusty, horny woman who became a swinger by chance when she was invited to a party that turned out to be a swingers' event.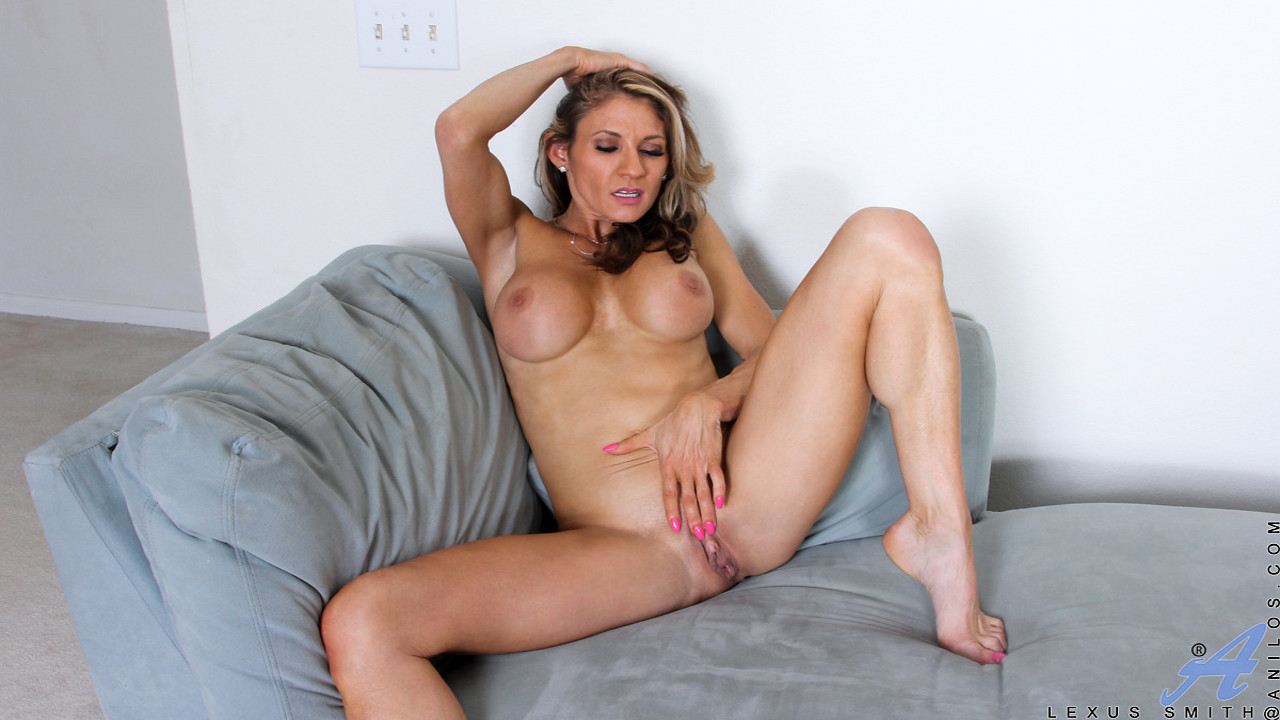 featuring Lexus Smith.
Added On:
May 7, 2021
Description:
Hot mom Lexus Smith is back for more fun when she decks her fit body out in lingerie and strikes some sexy poses. Her hands are in constant motion, running through her hair, hefting her enhanced titties, fondling her meaty pussy. She'll do whatever it takes to make herself moan.
Charlotte Angel reminds us somewhat of the actress who plays the sexy wife on the King of Queens TV sit-com. Her voice is similar too. Except Charlotte has a lot more in the tits and ass department.
Before Charlotte decided to try adult videos, she worked as a security guard in a gated community. You know, the guard who opens the gate for your car. Being an XL Girl is much better, and the paycheck is better, too. "I think it's kind of a rush being watched while I have sex," Charlotte said. It's a rush watching Charlotte.
How did XL Girls find Charlotte Angel? We didn't. Charlotte found XL Girls. Charlotte's sister is a friend of SCORE Girl Sheridan Love. Charlotte and her sister went to an adult entertainment convention and talked to Sheridan about modeling. Sheridan recommended that Charlotte contact us. Thank you, Sheridan Love.
Charlotte who impressed us as a lusty, horny woman from the start. "It's fun, it's exciting, it's different and you get to…" [Charlotte makes the hand sign for big cock.] "I saw Sheridan's scene with JMac and when I saw him here for me, I said, 'Yes!'"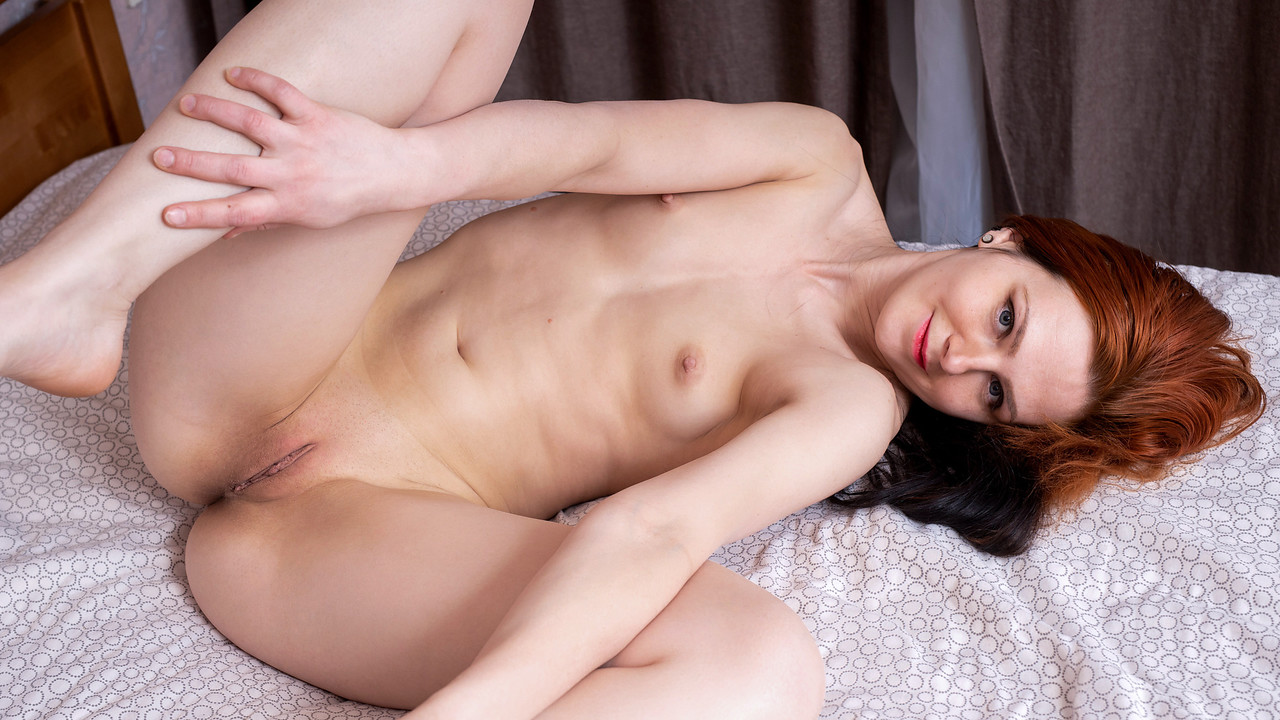 featuring Selena.
Added On:
May 6, 2021
Description:
Wearing just a slip and nice and horny from her romance novel, Selena is ready for some orgasm action. This hot mommy is eager for you to take her in hand. Give her sensitive nipples a good squeeze before moving lower and feasting on the dripping pussy that is primed for action.
Annabel Redd: Gymnastic Sex Doll
Sexy. Pretty. Young. Red-hair. Green eyes. Braces. A trimmed bush. Perky 30E naturals she can self-suck. Annabel Redd is a lust-inspiring little hottie. She also did a solo scene for NaughtyMag.com. JMac puts flexible and limber Annabel in enough positions for an illustrated sex manual. They do the standards plus the Seashell and one called the Full Nelson for girls who can really stretch their legs and hips wide.
SCORELAND: What type of foreplay do you like?
Annabel Redd: I love making out, getting fingered and I like giving blow jobs. I love giving hand jobs and getting the guy close to orgasm and then quitting before he cums.
SCORELAND: How often do you have sex?
Annabel Redd: Not as much as I'd like to be having sometimes but sometimes it's every day.
SCORELAND: Any sexual fantasies?
Annabel Redd: I have a few, like the teacher/school girl one. I like fantasizing about being tied up, I love fantasizing about being in an all-female threesome which I've never done before.
SCORELAND: Do you masturbate?
Annabel Redd: Sometimes. I use my fingers a lot, sometimes a dildo or a vibrator. I do a lot of self-tying, bondage stuff sometimes. I love fantasizing about schoolgirl and teacher scenarios and if I'm going to watch porn to masturbate that's typically what I'm watching.
SCORELAND: Are you into any other fetishes besides bondage?
Annabel Redd: Actually I have a lot of fetishes. I love suspension. I'm very into the Daddy Dom category. I love being spanked. I love being choked.
"Would you like to punish me?" the ultra-seductive Suzumi Wilder coyly asks. Her astounding body is poured into a black fetishy dress. So, of course, your answer is yes, you would like to punish Suzumi, but not with the paddle in her hand. Your cock is a better tool for that.
This is a very different look for Miss Wilder, the complete opposite of her happy co-ed and gamer-girl appearance. She doesn't have the mean and creepy dominatix stare that can crack a mirror and she sure smiles a lot for a domina.
The ultra-hot and ultra-horny Suzumi puts on another winning boobs, pussy and ass show. This girl has the magic, a gorgeous face and a perfect bod. Any man would be proud to play Final Fantasy with gamer-girl Suzumi, preferably on the same couch.
Suzumi's real hobby is not whacking men with a whip.
"My hobbies include art. I love to paint and draw in either charcoals or regular pencils. I love to play video games. Most of my free time is spent playing games like World of Warcraft.
"I work out casually. I like to run a few times a week and do yoga and squats. I don't personally play any sports but I love roller derby and rugby. My favorite rugby team would have to be the All Blacks, the New Zealand team."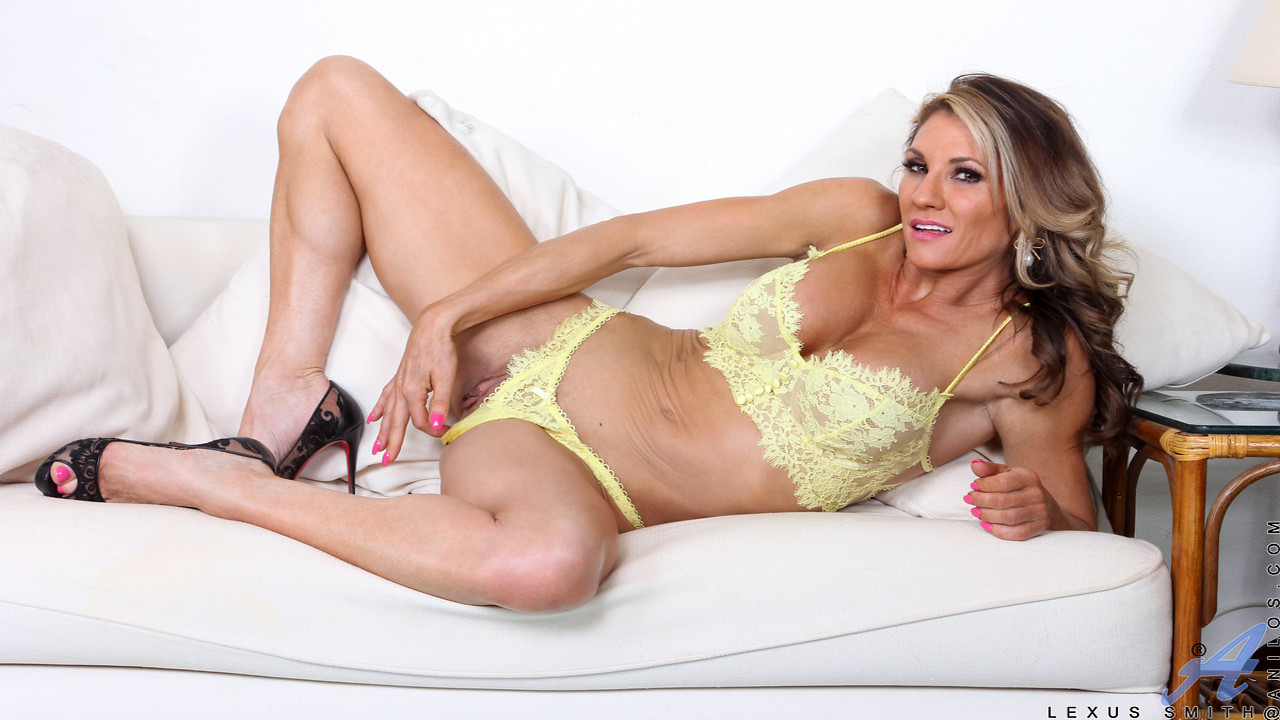 featuring Lexus Smith.
Added On:
May 5, 2021
Description:
Returning for more fit fucking, Lexus Smith remains the mom you'd love to get with. This tall and tanned delight has the biggest enhanced breasts and the wettest pussy you could dream of. Let her lure you in with a striptease, and then watch and learn as she shows you how she likes it with a big dildo.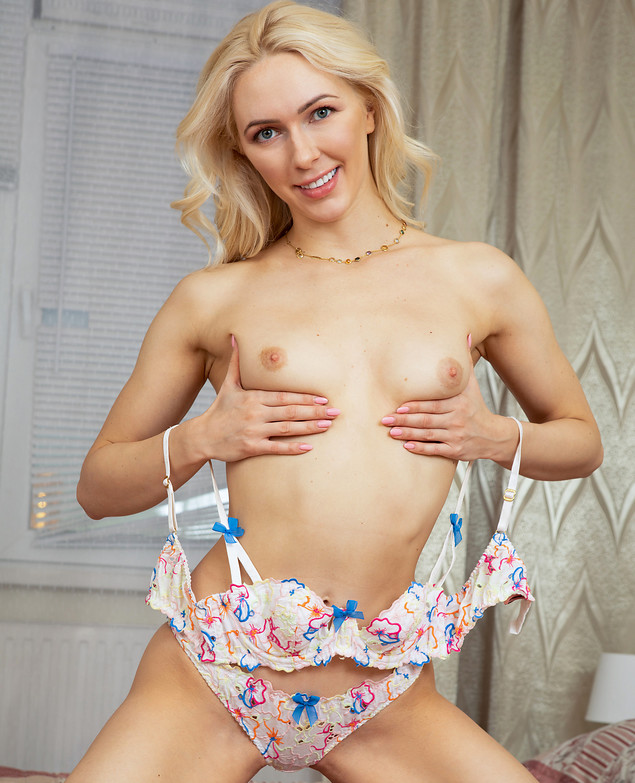 Added On:
May 4, 2021
Description:
Anna Delos is the kind of fit blonde babe that we love to feature. This hot chick can go for days with her stamina. Enjoy the delights of her body and don't miss out on watching her masturbate her way to a big climax that will leave her pussy twitching.