Monthly Archives:
April 2021
Krystal Swift's been a popular girl with The SCORE Group since she started shedding her clothing. She's pretty, curvy, totally dependable and has a fantastic rack. She has a sweet, gentle personality. Her tits have gotten bigger and bigger as time has gone by. Whether she does horny hardcore or horny solos, Krystal gives her all.
While Krystal's command of English is very good, she doesn't speak in this video. The only sounds are the squish-squish of her toy plunging into her wet pussy and her moaning as her pleasure increases and she approaches her orgasmic cum-zone.
Krystal stopped modeling for almost two years. At the time, we didn't know if it was a temporary break or permanent. Happily, it wasn't retirement
Krystal was raised in a small Czech town near Poland. "It's very quiet there so I moved to Prague and became a dancer. A photographer saw me and talked to me. He recommended I try modeling and I thought it was a good idea. I would not keep coming back if I did not enjoy this."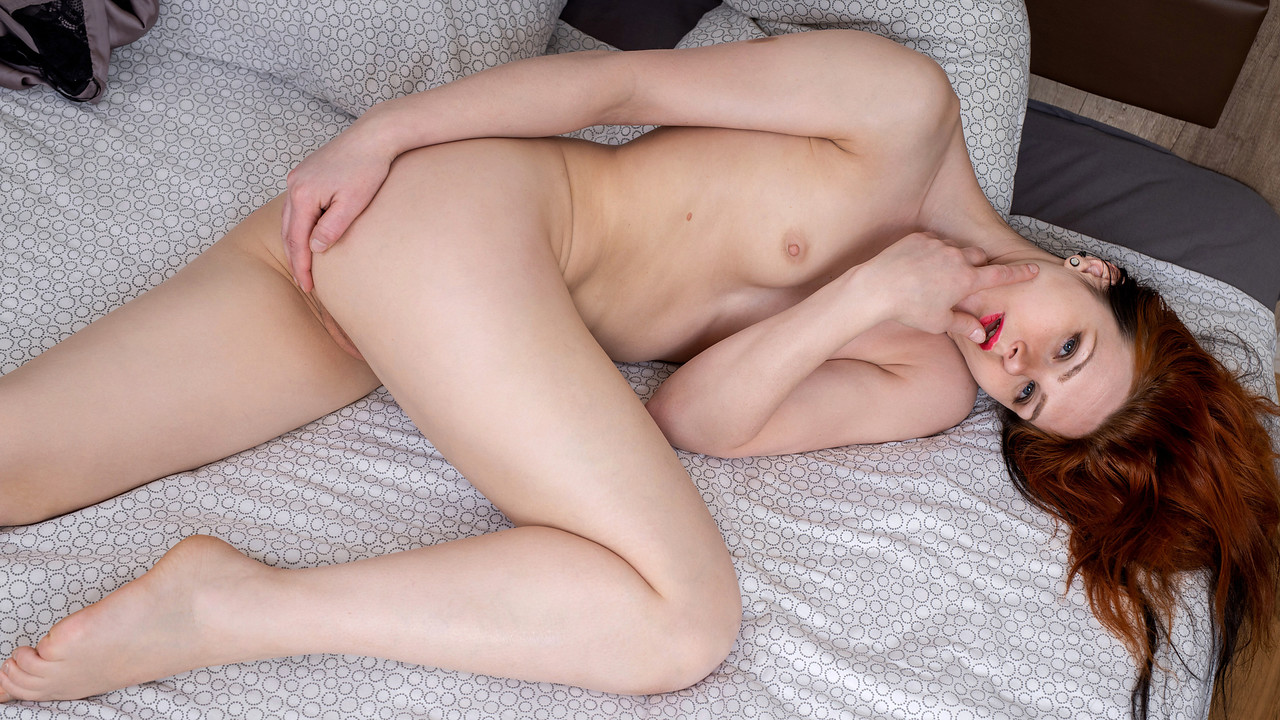 featuring Selena.
Added On:
Apr 30, 2021
Description:
Hot housewife Selene is fresh from the shower and eager to explore her soft curves. Her robe hikes up to reveal her slippery bare twat, an invitation she can't resist. Watch her get naked and put her talented fingers to work spreading her pussy juices everywhere and making her body bloom with sexual need.
The Creamy Redhead & The Black Buttmaster
How do you feel about cheating wives and cheating girlfriends? Cheating wives are so bad they're good. And that's very good.
Redheaded bra-buster Desiree is a Voluptuous Girl who returned years after a one-hit solo magazine debut in 2001. Desiree was a tourist with her girlfriends on Pompano Beach, Florida that year when one of our photographers walked over to her and gave her his card.
In this nasty knocker-knocking, Desiree pairs up with Assante, opening her cunt and asshole for his large, black fuck-stick. Desiree wasn't kidding around when she said she planned to make up for lost time.
Desiree says fucking at SCORE with professional cocks-men actually ramped up her sex life.
"A lot of guys can't keep up with me," Desiree told us. "They cum too fast, or they don't want to have sex when I do. It was no fun for me. The guys I sleep with can't even last like two minutes in my vagina. They never even tit-fucked me. There is no way that those guys can try and fuck my ass!"
On this day, Desiree gets a phone call while she waits to head out for the evening with her husband. He can't pick her up so he sends his employee Assante to pick her up and drive her to him. That suits Desiree just fine because he's fucked her before. They haven't seen each other in a year and his jizz-shooter gets hard seeing her huge 36F tits ready to plop out of her tight tank top. They decide to get some sex time in before they do the drive.
Now that the story is out of the way, Desiree lays back on the couch to have her cunt eaten and her nipples sucked. She wants to fuck his chocolate bar so bad she can taste it, and she does, spitting and licking it to rock-hardness.
The couch is too small so they head to the bedroom. He undresses Desiree completely naked and barefoot, and she gets on him in reverse cowgirl position. But instead of going into her P-hole first, he inserts his cunt-wedge right into her asshole.
"Oh yeah…fuck," mutters Desiree, her anal zone invaded by his meat missile. This bitch and her butt crack is his. All Desiree can moan is "fuck…fuck…fuck," over and over, like the plaything she is, as his tool mercilessly stretches her lovely anus.
After doing her first hardcore scenes at SCORELAND, Desiree went nuclear and became a non-stop porn star. Blame us.
"I had rings put in my pussy lips for my own pleasure," said busty bush baby Mischel Lee on-set as she was getting made-up for her fuck date with George. "The men I meet love to play with them and my hair. Sometimes I think they love it as much as they love my bigger tits."
George does what we all would do in his position, which is go crazy waiting for this slim Czech cleavage chick to come out of the bathroom all dolled-up in a tight dress and no undies and jump his Johnson. She lavishes her lips on his boner and he laps her bushy box, they fuck and fondle and he bones her boobs.
While he's sliding into Mischel's cleavage, she takes his skin-flute in hand and jerks his cum out on her smiling face because she's a hands-on girl and she'd rather do it than see the guy do it.
Mischel always says she has no special talents and usually seems surprised at all the attention she gets. The advice we have for Mischel is to look in the mirror.
Ellie Roe is a woman of varying interests. One of her more surprising interests is that she's a big wrestling fan and watches WWE events as often as she can. She's not just a hottie, she's a super-hottie.
"I like to keep things interesting in the bedroom," Ellie said. "I like dressing up in leather and whatnot. I'm also into spanking and a little bondage, too. It's a fun opportunity for me to be the one to take control."
Ellie still has a few items to check off her fuck-it list, though.
"I'd really like to have sex outdoors. It could be in a park or just a public place. A bathroom or a dressing room would work, too. The fear of getting caught would make it hot." Ellie is also into girls and her first time was with an older woman. "She really had her way with me. I loved every bit of it."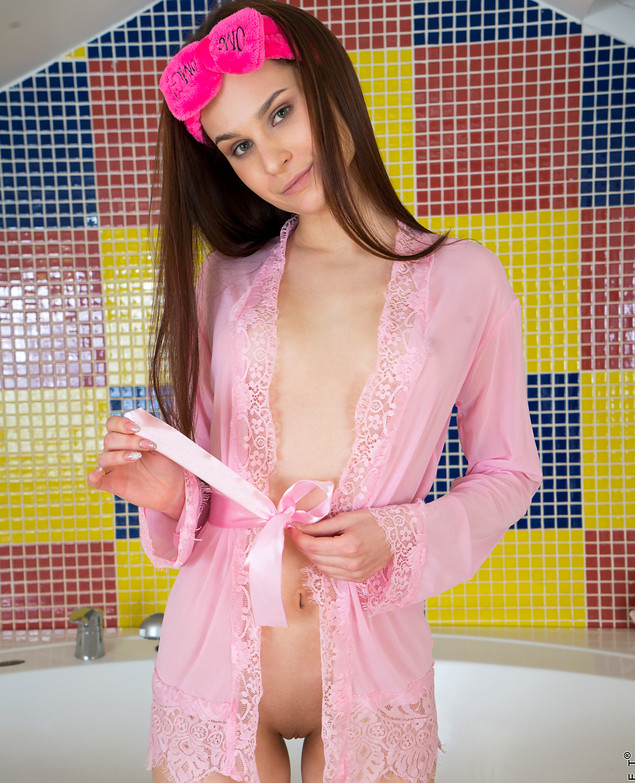 Added On:
Apr 27, 2021
Description:
Aliesha Re is a Spanish teen whose do me attitude is something you won't want to miss. This girl loves to get down with her magic fingers. She's also a total showoff, so don't be surprised when she starts taking her clothes off for some sexy fun.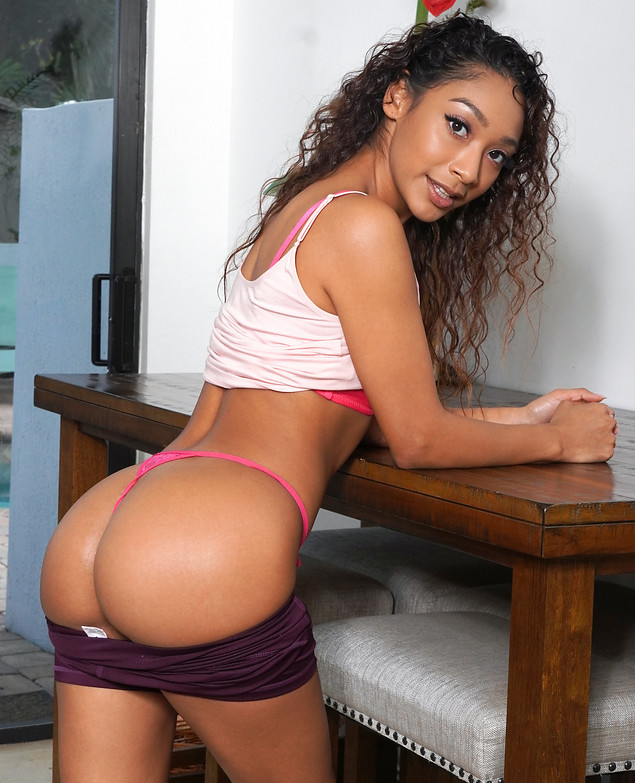 Added On:
Apr 27, 2021
Description:
Short and sweet, Sarah Lace is a wild young coed who can't wait to get her pussy pounded. She'll do whatever it takes to bring herself off, whether it's fingering her slippery twat or turning to a toy to get her motor running.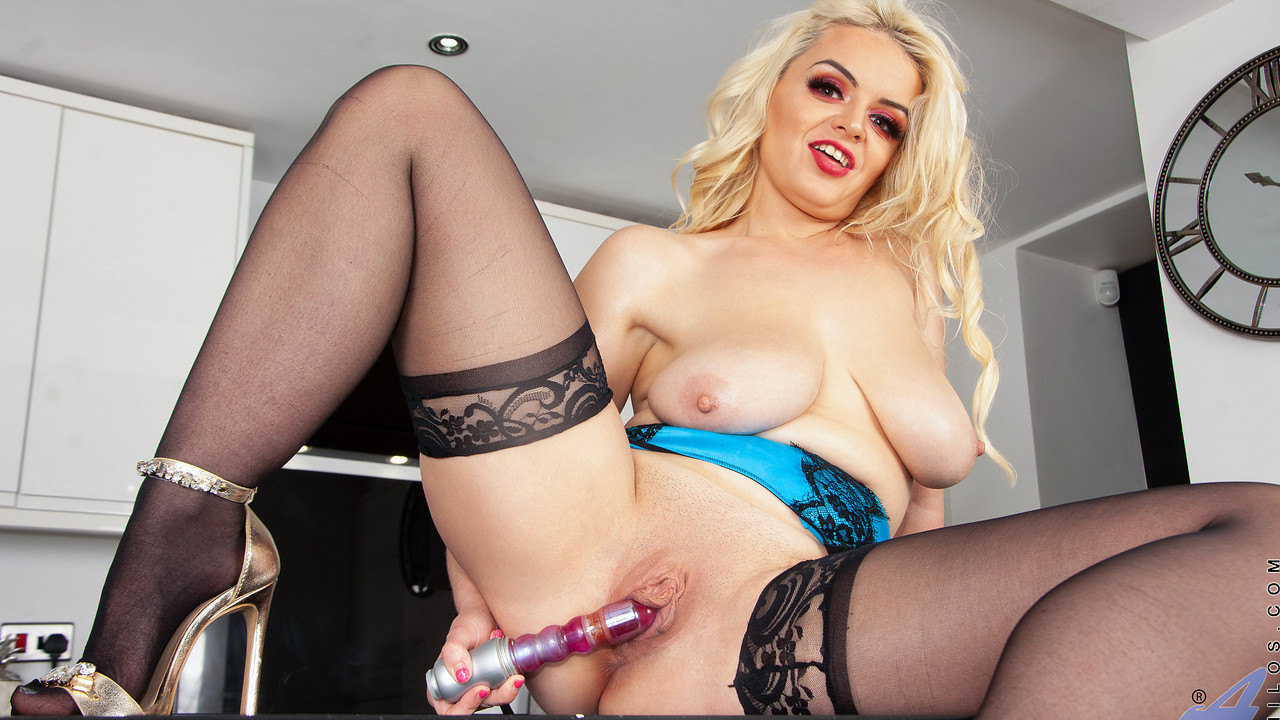 featuring Melody.
Added On:
Apr 27, 2021
Description:
What would you do for a secretary like Melody with her big boobs and fine figure poured into a tight dress? This blonde babe loves wearing lingerie beneath her work clothes so she feels sexy all day. The second she gets home she strips down and shoves a vibrator deep into her greedy cunt.
Marco Has It In For His Boss Roxy Royce
Roxy Royce is the head executive of a bra and tank top business she's built with her own two huge tits. She's an imposing presence around the office. The male employees stare at her when she walks around the building and the females get jealous. Today, Ms. Royce wants to speak to her employee Marco about how he dresses at the office and not wearing a tie. Marco thinks it's the end for him but it's actually the beginning of a happy ending for the two of them.
Roxy's title is Chief Busty Officer and Marco is about to find out why she's called the head executive. Marco gets the green light to make a play for Roxy when she puts her hand on his junk and rubs it to feel how big it is. When Marco unbuttons Roxy's blouse, he goes crazy over her massive boobs. Roxy's an expert at sucking cock, as well as hands-free and fantasy tit-screwing. She and Marco turn the office into a fuck palace.
"My husband and I were both business executives, so we tended to be very discreet, but now I'm doing this, so I guess a lot more people are going to see me, which is fine with both of us," Roxy told us. "I'm proud of how I look and he's proud of his wife."
Roxy likes fit, hung and handsome guys. In her spare time, she likes to pole dance or go to the beach. She's not a swinger or a nudist.
"A huge cock satisfies me. I like to have sex daily and sometimes twice a day. My fantasy is to have my own private cock and cum party."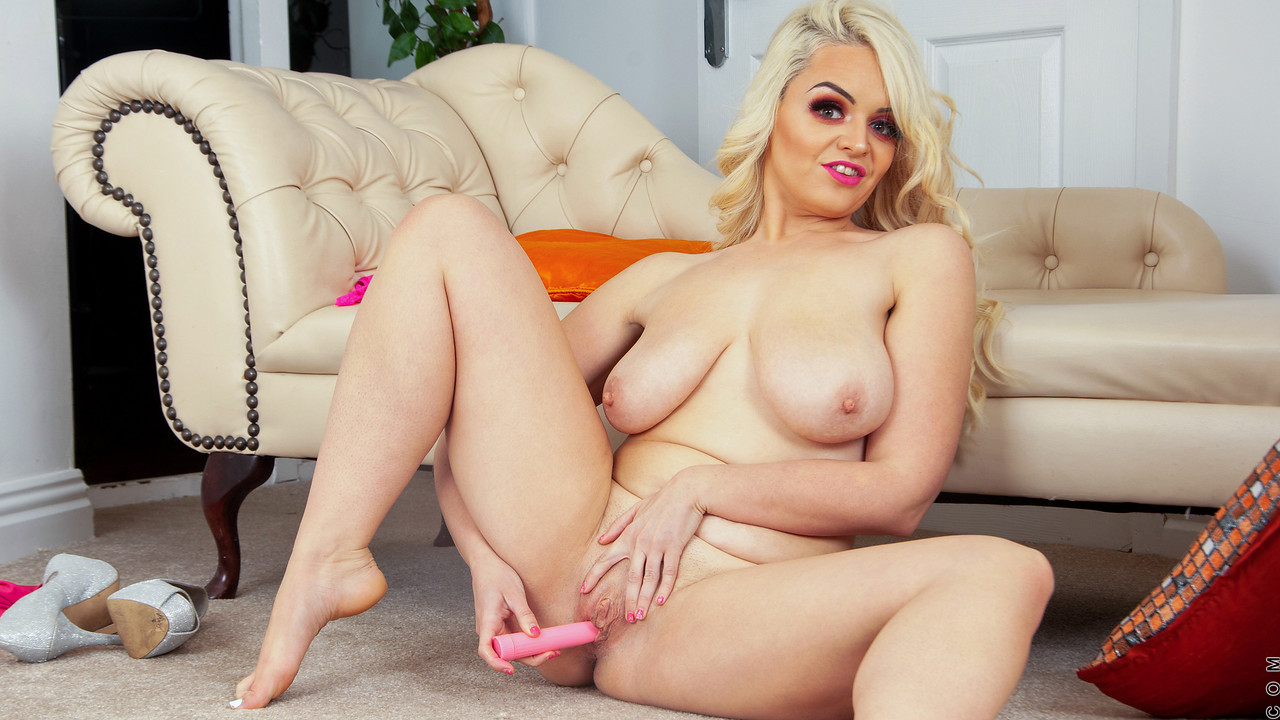 featuring Melody.
Added On:
Apr 25, 2021
Description:
Lovely Melody is busting out of her dress with those giant titties and lovely ass. She lets it all out as she peels off her outfit. Once she has satisfied herself playing with those big jugs, she grabs a vibrating toy and goes to work making her meaty fuck hole twitch.
Suki Ski's Yoga Bare Boobs Class
Milan is trying to meditate while he waits for yoga instructor Suki Ski to arrive for his first lesson. And what a lesson he's going to learn. Young Suki is not just very flexible. She's blessed with huge, beautifully-shaped breasts and a very sexy body. Milan might as well give up his plan to have a tranquil meditation and yoga session because any guy would pop his cork over spectacular Suki in her tight top and yoga pants.
Suki apologizes for being a few minutes late and starts to show him some moves, but as she bends forward, her boobs keep falling out of her top. The last thing in any man's mind now would be properly executing yoga poses. No, you'd be thinking about yoga bare sex positions with this luscious lovely.
Suki sees Milan is sprouting wood. Before her lesson can really get started, Suki stops and de-pants him. When she sees what he's packing, she plays with it and makes him as hard as a pipe. She goes south on Milan's dick and sucks it worshipfully, a pose not described in any yoga guides. Hard cock and big tits are natural workout partners. They alternate between hot tit-fucking and Suki sucking him with juicy blow jobs, which propel Milan into a state of nirvana.
Milan fully undresses Suki and puts her into a position that's similar to a traditional yoga pose. It's called the downward doggie-pump position and is just the first of several yoga bare poses teacher and student will work on.