Monthly Archives:
March 2021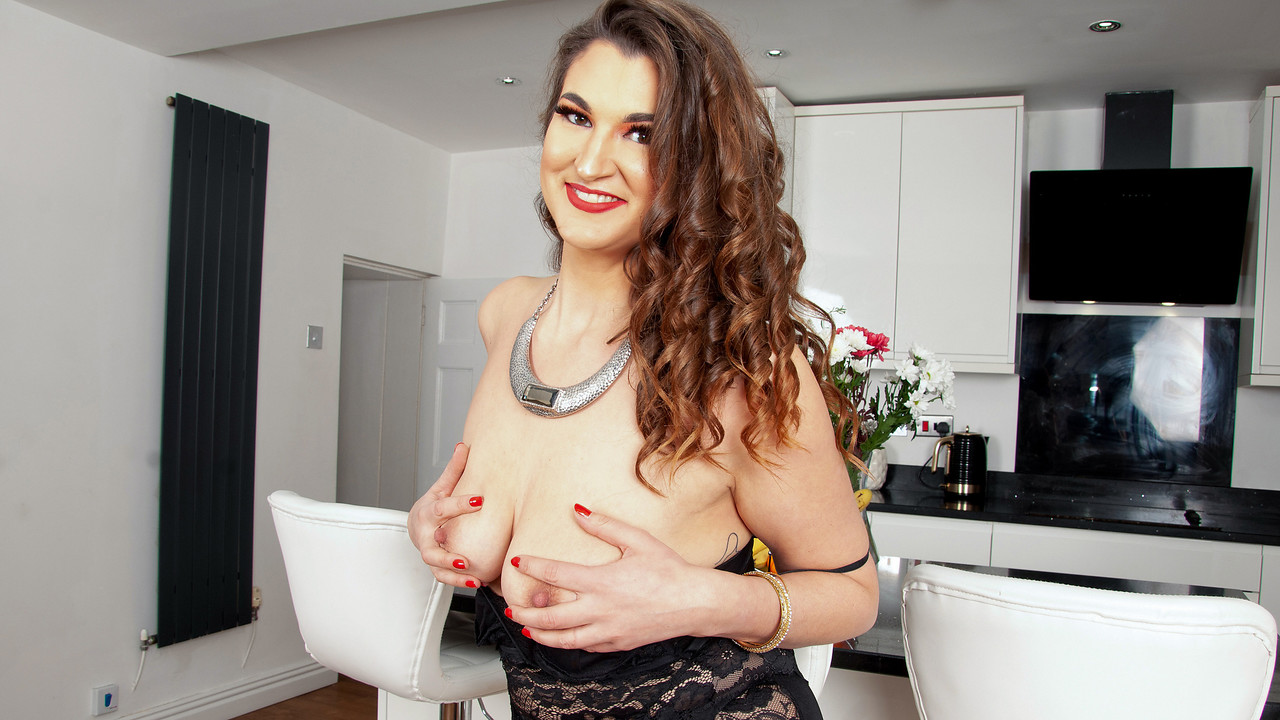 featuring Felicity De Fiend.
Added On:
Mar 31, 2021
Description:
It's time for Felicity de Fiend to get her rocks off with the man she's brought home for the evening! As her lingerie and evening gown come off, her lover watches from afar and then joins in on the fun. Felicity is eager to exchange oral favors before climbing on top and riding her way to climax!
A woman like Annellise Croft deserves the best poundings and as much as she wants. It would be a mistake to guess that every busty blonde MILF has a sex-packed private life with big-dicked studs.
Annellise was a little nervous before JMac got his hands on her big boobs. "My stomach was tied up a little bit. I just wanted to be good. But I'm not nervous anymore. Out comes Annellise!"
Annellise had a porn sex instructor in JMac. As a pupil, she followed his lesson plan and was a graduate with honors by the time he dropped a load on her after fucking her in the advanced piledriver position. She really brought out the beast in him.
The stacked lady with amazing nipples watches some porn at home and shoots her own amateur videos. "I like watching porn, although I don't do it regularly. It turns me on. If I feel sexual and want to cum and play with myself, I'll watch porn while doing it, and it doesn't take long. I'm a fast cummer."
Annellise has a British-style lusty attitude. Sex and being sexual is not something to be ashamed of or criticized for.
Glory Foxxx sizes up this dude, and we do mean "sizes up." When Glory sizes up a guy, it's a package deal. He passes her length test. She produces a boner with her top-notch dick and ball sucking and licking, driving him crazy with her big tits. He fucks her tits next.
A busty girl like Glory loves to be tit-fucked, giving and receiving in different positions. She had a very active sex life before getting into adult modeling but she discovered that she totally loves fucking on-camera and began actively pursuing a career in big gal porn.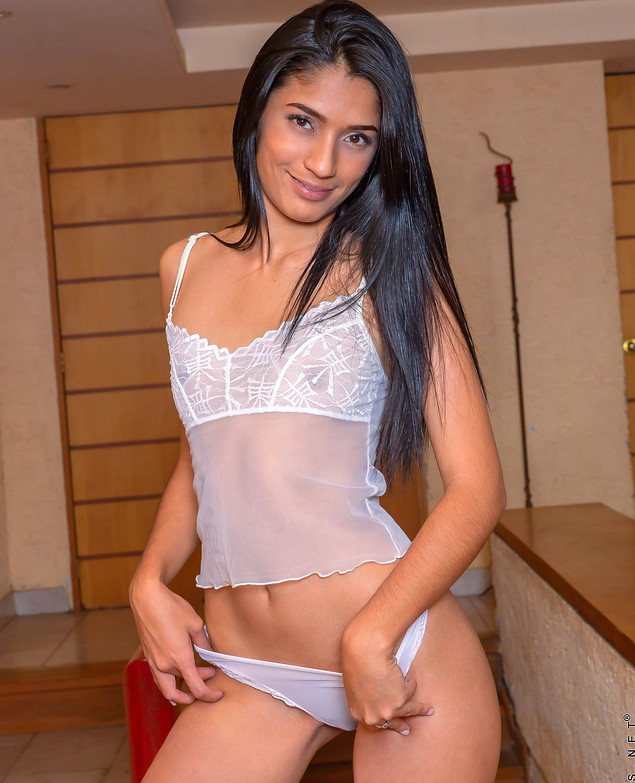 Added On:
Mar 30, 2021
Description:
Tall tanned hottie Diana Ferreira is a Venezuelan goddess who is oh so eager to show her incredible body off. Her hands are in constant motion whether she's dressed or naked, keeping her sexual excitement at a peak so she is primed and ready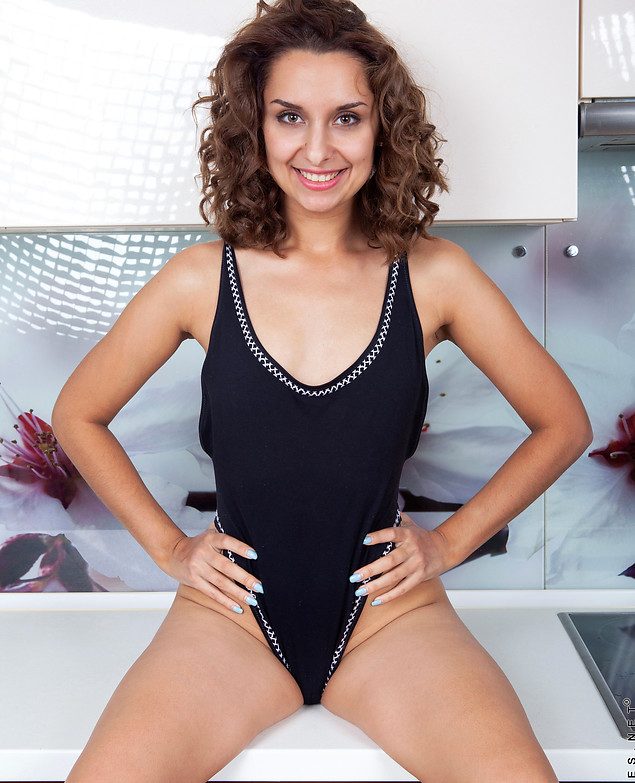 Added On:
Mar 30, 2021
Description:
Tiny and horny, La Dolce Carrie is a lovely young thing with a sex drive that simply won't quit. She likes being so horny all the time. It gives her a great reason to wear plenty of lingerie and to keep her fingers busy masturbating that greedy pussy.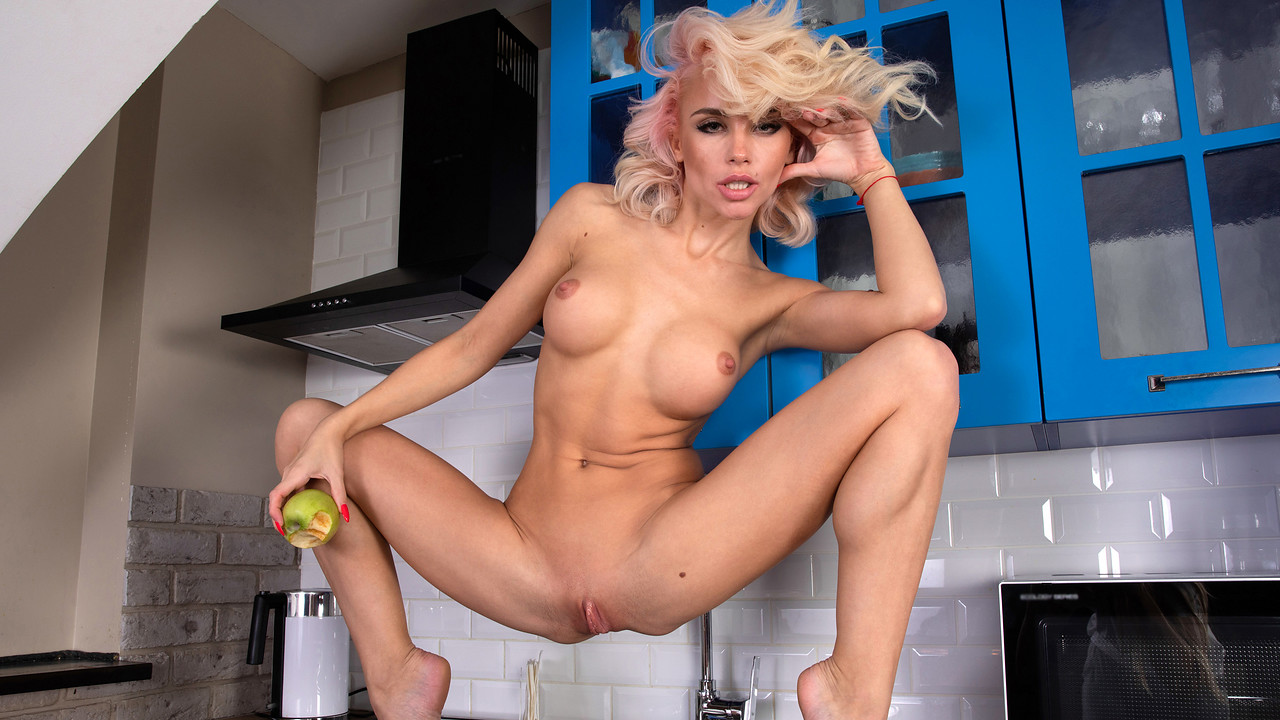 featuring Mira Biliss.
Added On:
Mar 30, 2021
Description:
Let's be real, girls don't get much sexier than Mira Biliss. Wearing a short dress with a sheer, sexy coverall, she enjoys a snack in the kitchen before getting naked and indulging in her own needs. Let her show off her slim figure and the way her flexibility can really make lovemaking interesting.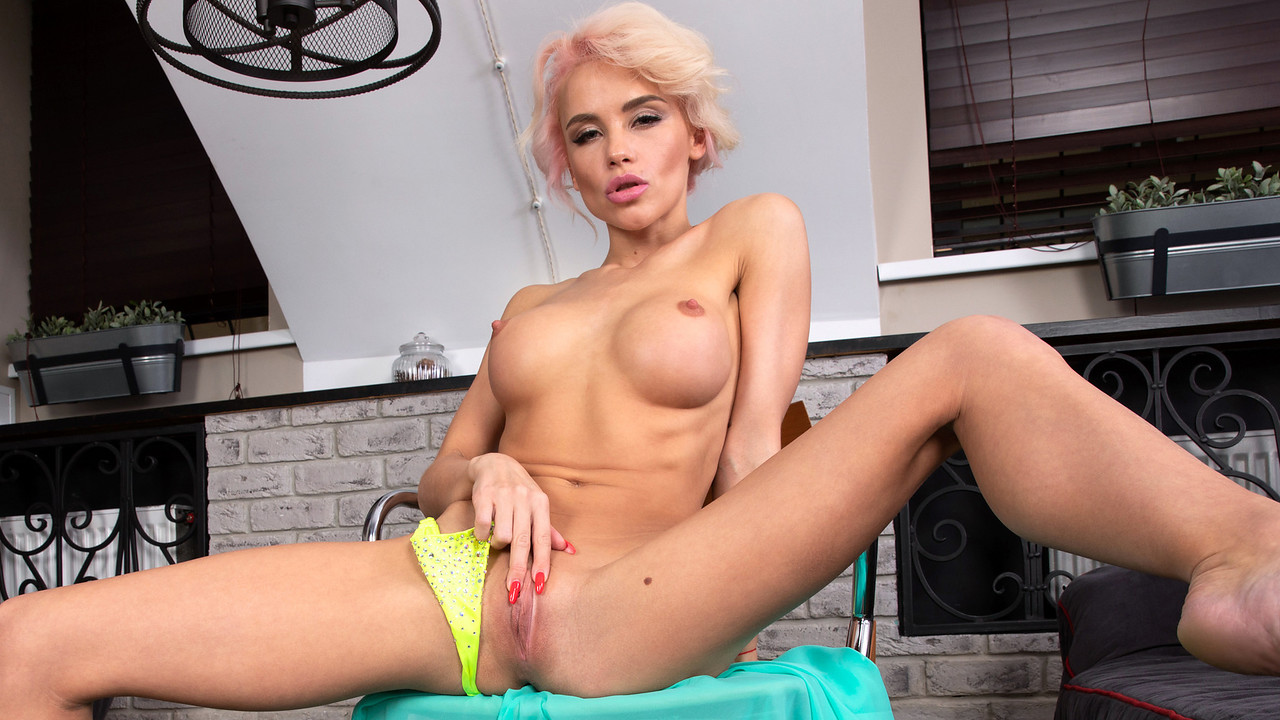 featuring Mira Biliss.
Added On:
Mar 28, 2021
Description:
Mira Biliss knows that she's hot as hell, and she just loves dressing in outfits that highlight all her incredible assets. Her lovely breasts really fill out her bra, while her tiny waist makes a thong stand out. Stripping down and sliding her fingers down her bare slit are all part of her personal show.
What are those four words that breast-men love to hear a busty babe say?
"Fuck my big tits."
Greta Grindhouse, Liza Biggs, Suzumi Wilder, Andi Peacock, Charlie Cooper, Marilyn White, Gina George, Lucy Lenore, Cameron Skye and Channel Sweets are the big titters who sweetly ask horny men for a round of breast-boning.
In Japan, breast-sex is called paizuri. In the UK, tit-wanking. A pearl necklace is what a girl receives when a guy spurts between her tits and splashes her neck.
Slang for tit-fucking includes hooter-humping, hosing the hangers, driving the skin-bus through the titty-tunnel, and ramming the royal rack.
What's better than boob-sex? Boob-sex with eye-contact and horny talking.
Sharon Pink has a tennis date. Here is the kind of bouncing Czech everyone loves. Since Sharon enjoys showing off her fit, busty body, she picked an outfit that isn't traditional tennis garb. It's sure to distract her opponent. Unfortunately, Sharon never gets to actually play tennis, for obvious reasons. When guys meet her at the court, they check her out and immediately get hard and boob-drunk. They think Pink.
"I like to keep my body nice. I exercise every day to stay fit. I take my bicycle out, I jog and I ski. I wear sports bras, sometimes two, when I work out."
Sharon can get sex anytime she wants but she also masturbates when she feels like having a quick cum. "I have two dildos–a big one and a small one–and use them maybe two times a week. If I am shooting, I may not masturbate that week so I feel more horny when I make the video."
Mia Lopez: Too Hot For Her Dress
Mia Lopez is waiting patiently to show you her curvy and Rubenesque figure. Her tight dress accentuates her curves. Dropping the top of her dress and taking off her bra, Mia gives you an eyeful of her fleshy and delicious tits. She wants to treat you to her style of breast-play with clapping, slapping, dangling, self-sucking, jiggling and swinging. To suck on those tits would be a breast-man's dream.
The rear view is just as impressive as the front view. Mia twerks her thick ass cheeks and she's just as skilled in booty jiggling as she is shaking her heavy hangers like maracas.
Mia's panties come off and she is ready to cum. She spreads her legs wide, finger-fucks her shaved pussy and rubs her clit. Her hand works fast. Her fingers go deep inside and she explodes quickly from the finger-friction and pussy-patting.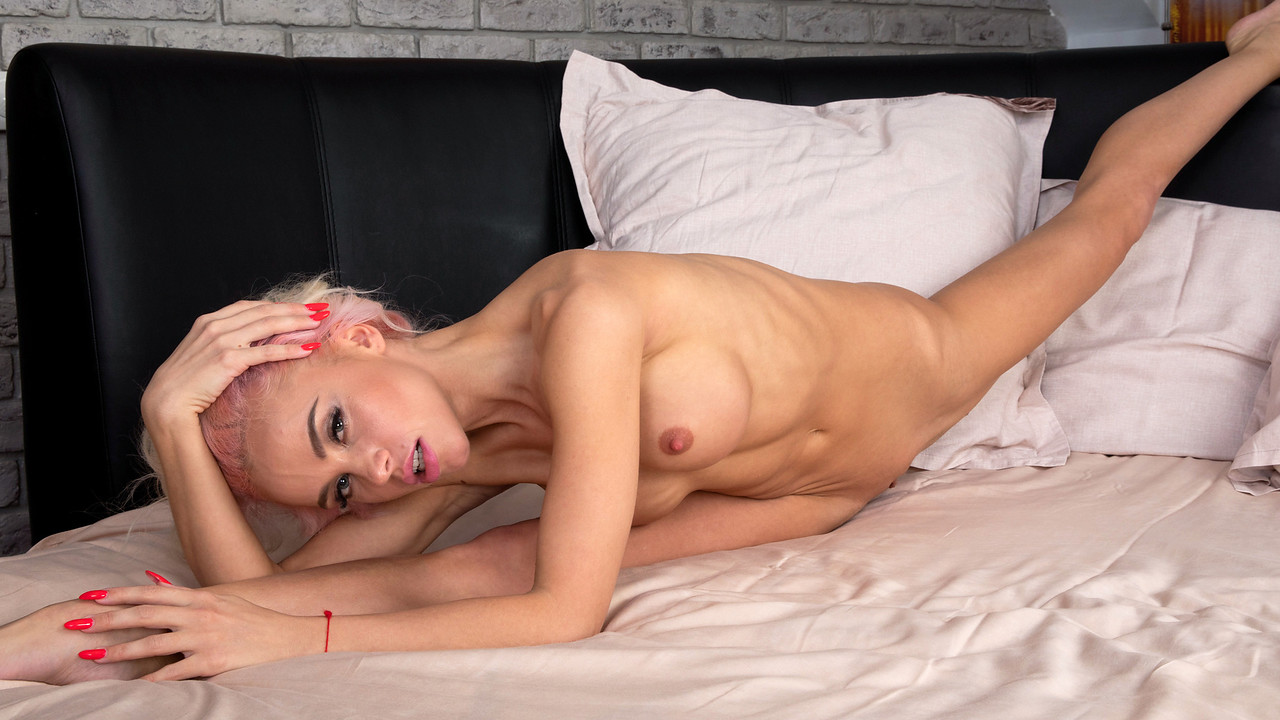 featuring Mira Biliss.
Added On:
Mar 26, 2021
Description:
Our lovely pinup mommy Mira Biliss is ready and willing to show you everything. A one-piece lingerie getup clings to her curves, from her incredible titties to her firm ass. When she starts stripping, she strikes so many flexible poses that prove that she's going to be an incredible and sexy lay.