Monthly Archives:
November 2020
The succulent Sashaa Juggs has a lot of love and a lot of boob-flesh to give. The recipient of her charms is off-camera while Sashaa entices and teases him. She breastnotizes him, pulling down the top of her dress and her bra to drive everyone crazy. "I'm gonna take one out for you," says Sashaa, pulling out her huge left hooter. The sheer size of her massive areola, as big as a pancake, is a thrilling sight. Sashaa licks it as she stares at you.
Sashaa is far from ending her tease. This girl wants to create blue balls, and she's very good at it. Her right tit also comes out and Sashaa shakes them from side-to-side. They swing like pendulums. Sashaa stands so we can see more of her figure. She gets on the couch on all fours and twerks her big butt, then gets on her knees to juggle her jugs in the air. The sound of breast slapping against breast fills the room.
Juan can take no more torture. This is against the Geneva Convention. He dives for Sashaa's cleavage. Sashaa buries his head in her cleavage, giving him one of the world's biggest boob-heads. They get into a 69 so he can bury his face in her pussy.
The anticipation and expectation are too much to handle. Sashaa wants to take good care of his stiffie now. She gets on her knees and starts sucking his cock. Drool falls out of her mouth. Now she wants that giant cock between her big tits and spits on it to lube it so Juan can slide it better into her waiting cooch. He fucks her from behind, pulling her hair. Sashaa's tits dangle while Juan pumps her as she steadies herself on her hands and knees. It's only the beginning of their tit tango. Sashaa's titillation was worth the tease.
Jasmine's Three-way Riding Lesson
Master of Busty Riding Academy, Lord Chandler is in his bedroom with beautiful Jasmine Black. He wants to know what is under her long white cloak. She takes it off her shoulders and drops it to the floor. Now he knows. She's wearing black boots and a skimpy two piece, as tiny as a string bikini. Her large breasts bulge against the flimsy fabric.
In her hand is a riding crop that she runs along Lord Chandler's chest, teasing him. He comes behind her to play with her tits and grind his pelvis into hers; she spanks her boobs with the crop as he kisses her neck from behind.
Laying her down on the bed, Lord Chandler removes her bottoms and fingers her shaven pussy with expert digits, sucking greedily on her nipples. Jasmine herself sucks on them too. He stands, his cock dangling out of his fly. Jasmine sits on the bed, her black boots still on, and hungrily engulfs his shaft into her wet mouth, sliding her hand to the base and back again.
The sexy, slim brunette beauty queen makes sounds of intense pleasure as she tongues Lord Chandler. As he pulls her head closer to him to swallow every inch, Lord Chandler's valet enters the bedroom with the evening beverage. "I'm sorry, sir" he says, an embarrassed look shadowing his face. "I told you about knocking," admonishes Chandler.
Jasmine, on the other hand, is excited to see the servant. "Come here," she orders him. "Yes, miss?" As soon as he makes his way over to the couple, she reaches out to squeeze his package. "It looks like she wants an extra," Chandler observes matter-of-factly. Cock is removed from trousers and now Jasmine has two stiff clubs to suck and stroke. She will have her hands full tonight with these two ramrods. They, in turn, will take her pussy and ass in a furious double penetration.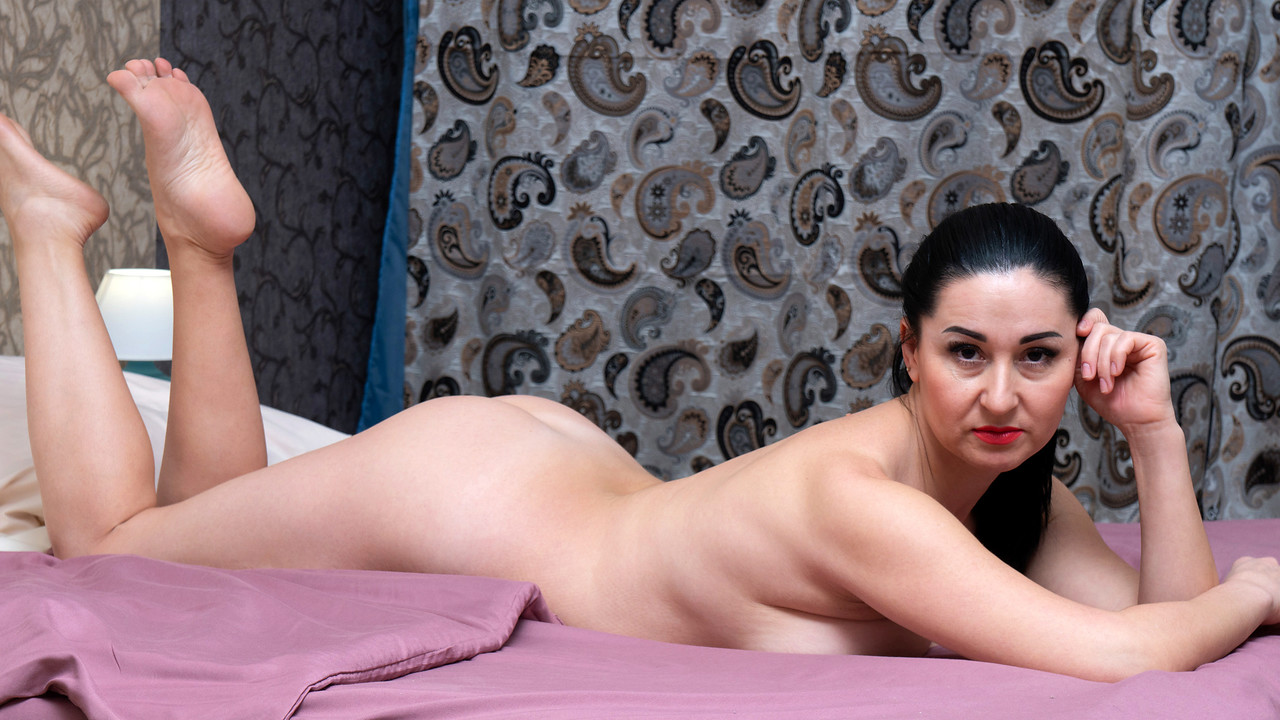 featuring Leyla Lynn.
Added On:
Nov 24, 2020
Description:
Do you love a horny mommy like Leyla Lynn decked out in naughty lingerie? This milf can't get enough of her fishnet getup. The only thing better than feeling that texture on her nipples is when her hand slips between her thighs to finger bang her cock craving bald fuck hole until she's moaning.
In Spanish, the word "amora" means a female lover. Which is fitting for 36I-cup babe Kamille Amora. A girl with her looks and body makes the perfect lover. We get our first peek at Kamille through some bushes and she moves closer to the camera to give us a better view. Always proud of her assets, she begins to tease and rub on her I-cup naturals before finally pulling them out of her top.
This set is as intimate as any we've ever shot. You can hear the wind rustling through the leaves as Kamille cutely bounces her tits and rubs on her nips. There's a running water hose nearby, which Kamille picks up to pour cold water all over her tits. Her nipples stiffen, and though she's cooling off, we're feeling the heat.
Eventually, Kamille makes her way inside. Her panties are off now and she's stroking her pussy.
"Do you like that?" she asks. "It feels so good."
Yep, we do. Kamille makes herself comfortable, lies down on the ground and strokes her clit some more. Her moans are growing louder and her pussy is getting wetter by the second. Kamille's orgasm is intense and almost silent when she finally cums. When she comes down from her high, she pulls her fingers out of her cunt and tastes her own juices.
We sent the gorgeous and vivacious Australian Avalon "Xfaeryprincessx" Fey several questions that she answered before she started her nude yoga workout. Inquiring minds needed to know more about this charmer.
The questions included: What does she like do when she goes out? Is there a local models community in Brisbane that gets together in normal (no pandemic) times? Have any models been an inspiration? What's her favorite cosplay persona or costume?
What do her fans ask her to wear and do the most on-camera? How often does she dance in strip clubs? What does she do on stage? What are Australian strip clubs like?
So many questions, so little time. Thank you, Avalon Fey.
SCORELAND members will remember May West. May made some very wild videos, both solos and hardcore. Today, for the first time, May's visiting XLGirls.com from her bedroom. It was nice to get an email from her about wanting to play again.
Unable to get to Miami this time, May did the next-best thing: excite us from home. May is wearing a green tank top, shorts and heels. She holds up the SCORELAND tank top she was given during her previous visit.
"Hi, I'm May West," May says. "Do you remember me? I'm glad to be back. As you can see, I haven't changed at all. I still have my big, natural boobs, my curvy body and my bushy pussy. Welcome to my bedroom."
May strips off down to her birthday suit and we can see that her big boobs are even bigger. She still has the bush that got members sending in their compliments during her original scenes.
"I also like big bushes. I like big bushes on other women. I think it's really hot, so I just let mine grow out. I've had a lot of partners who complimented it. I really like it. I've almost always had it. Just once I shaved it off all the way and I regretted it. A partner of mine asked me to, and I'd never tried it, so I did it and I didn't like it."
May explained why she chose her modeling name. "May is my great-grandmother's name and she was kind of a bad-ass, so I decided to take her name, and Mae West is a sex symbol, so it all came together.
"Of things to do, masturbation is in my top five. Eating, sleeping, going for a walk, masturbating and taking baths. I definitely use toys in my personal play. I like dildos."
May has two toys, one for her pussy and one for her butthole. She double-penetrates herself and uses her fingers to finish herself off. Go West, tits and ass man.
Cassandra Calogera mainly loves the cock but says she can really get into girls when she's had a few drinks.
Cassandra quickly established herself as one of the nastiest girls in big-tit porn. She has a girl-next-door personality–the slutty, dirty girl-next-door. Cassandra didn't have a stripper's background. She has a naturally slim and stacked body. As far as boob and body comparisons, porn stars Whitney Stevens, Brianna Bragg and Sara Stone have similar physiques to Cassandra.
Cassandra gets her t-shirt nice and wet, then proceeds to fuck your virtual cock in point-of-view camerawork, for many the best way to enjoy seeing a busty babe bang her little heart out. Douse her with cum!
Cassandra left Los Angeles, retiring from the west coast porn scene to return to her home state of Connecticut and get married. She now plays with her bod in webcam shows, those modern-day electronic equivalents of the peep-show booths.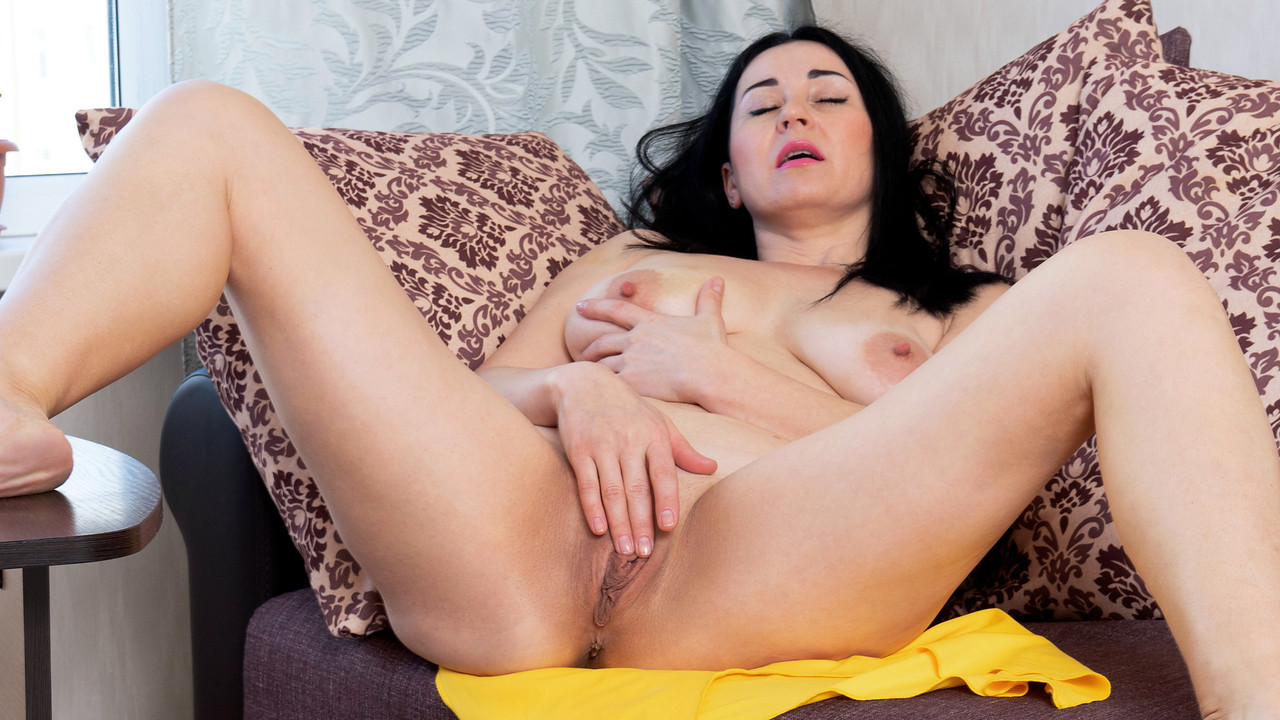 featuring Leyla Lynn.
Added On:
Nov 22, 2020
Description:
If you want a lovely mom with some lush curves and huge titties, look no further than Leyla Lynn. This Russian milf has the whole package, and best of all she can't wait to show it off. Watch her get undressed and lick her own pussy juices off her fingers as she works herself to a big O.
Christy Sparks: Bed & Breastfest
Raw, hot sex is what happens when Christy Sparks and JMac wake up in the same bed. This is their second breastfest. The first time they did the wild thang, it started on a kitchen counter and continued on a living room couch. This time they get a proper bed.
When Christy wakes up, she sees JMac pitching a tent under the sheets and no doubt dreaming about how hot and how good Christy is at fucking. She pulls back the sheets, her eyes light up when she stares at the tent pole and she smiles, then puts his boner in her hungry mouth. Who needs an alarm clock?
Now that Christy has his full attention, she also licks and sucks his balls, tit-bangs him and gets on top for a sixty-nine. Her pussy soaking from a tongue bath, Christy can't wait to climb on top and ride him like a cowgirl trying to tame a bucking bronco.
"I love sucking cock!" Christy said on her first visit and she proves it again with her oral worshipping.
"I think the best compliment I've gotten so far was that they loved my confidence on-camera and how I was so accepting of my body and not embarrassed by it."
Christy watches her videos when they're released, and she says she watches them by herself. When she saw her first videos, she said she was a little shy but enjoyed them. Will she watch this one alone or with someone? We'll try to find out.
Lola Paradise: Topless Ironing & Other Activities
When you've got a babe like Lola Paradise, even routine household chores like ironing is something to feast the eyes on. Not that anything XL Girls models like Lola do could be called routine. Halfway through her ironing, Lola takes off her tank top and finishes her chore with her naked boobs dangling.
Ironing is serious work, and all work and no play is not good for Lola, so she takes a boob break to enjoy her big, juicy breasts and pleasure her sweet, shaved pussy.
"I don't masturbate that often but I like to do it when I make videos knowing guys will watch and get horny," Lola said. "I prefer to be fucked by dick! I'm not really interested in girls. I like big dicks. I love long, hard sex almost every day and I am more passive than assertive when I have sex, but not always. I like to play the slut."
Lola was excited to have a pictorial published in Voluptuous magazine Vol. 27 No. 3 and sent us some pictures of her holding that issue.
Redheaded, nipple-pierced, girl-next-door and Army vet Jolie Rain gets fucked in a motor home.
"My sex fantasies always involve wheels, usually outdoors…I think about having sex on the hood of a muscle car at a race track or inside a HUMMV. Doing it in a motor home for SCORE got me very hot. I was wet before we even began fooling around. There's just something about sucking a man's cock in a car that is so hot and sexy that I feel like there's electricity flowing through my pussy."
Jolie was working as a bartender in a "sleazy place" and one of the guys playing in the band that day bugged out when he saw the tank top-wearing redhead. He was a SCORE magazine reader and practically begged her to apply for modeling assignments.
"I hadn't really thought about myself too much as being able to do this," said Jolie. "I thought it had to be girls with so much going on, and I felt that I'm this little college girl trying to have fun. But he told me, 'No, I have a friend who loves it, and you are so beautiful that I would die just to see you.' I thought that if he's just a guy in a band who would love to see me in it, that would give me the confidence to do it. So I went online to SCORELAND, and I loved the site. I was turned on the minute I saw it."