Monthly Archives:
November 2020
Jayden Prescott's got a big-boob fetish. This is an understatement. "I have 100 SCORE DVDs and dozens of SCORE and Voluptuous magazines at home," Jayden wrote.
Jayden took four very basic nude photos at home (just standing, arms at her sides) and emailed them to the SCORE studio (model@scoregroup.com).
When Jayden arrived, she said that she and her husband are big fans. Her husband has been a SCORE and Voluptuous reader since 1993 and is a SCORELAND member also. He's the reason she's a fan. Meeting and marrying Jayden fulfilled a major life's goal for him. His own SCORE Girl at home!
They read every issue cover-to-cover and they collect the DVDs. They know a lot about SCORE's history. They're fans. A dream audience. There are two videos of Jayden on the SCORELAND Blog. When Jayden arrived, she said that besides posing bare, she wanted to try XXX boy-girl action.
"I've got the greatest husband, letting me do SCORE while he's home," Jayden said. "He didn't even mind that I'm going to have sex. In fact, he encouraged me to do it. The thing that attracted me to my husband was how consistent he was. He's a down-to-Earth guy. Never pushy. Never judgmental. He kinda lets me do my own thing. That's the best part. He lets me be here, and he's at home working. He's been reading the magazines since 1993. Pretty much since the beginning. My husband was the second guy I've had sex with. The guy I'm with in this video [JMac] will be the third guy I've ever fucked."
Jayden is super-horny. Her hub is a lucky man. Having this babe around the house, a busty hottie who's into the SCORE scene, has many SCORE DVDs at home, buys sexy clothes and fuck-me shoes…well, that's the ultimate boob heaven for a breast-lover. Right? When Jayden was getting spread and fucked in the studio, we could hear her yells of pleasure through the wall. She is a sensational sex partner and clearly loves cum all over her tits and on her lips. Jayden is a SCORE Girl and is proud to be one.
Savannah Jane: Busty Bounty Hunter
Savannah Jane is on a mission. As a bounty hunter, she tracks down dangerous criminals and brings them to jail. But first, she screws them senseless so they come along without resistance. She really knows how to straighten a guy out.
She is easily recognized by her shorts and high heels, which she wears to distract the miscreants she's tracking. Sneaking into this criminal's house while he's sleeping, she takes off her shoes so as not to alert him. Jumping on him, she bangs him into submission but waits for him to spray her big tits with his man-sauce before hauling him off to the jailhouse. Which is a really nice act of kindness.
When not fucking wanted men, Savannah enjoys making herself cum if there is no man around.
"I love my Hitachi Wand. I can stay in my bedroom all day long and cum over and over and over. I can't get enough."
Mae Montgomery has 38J-cup tits and a thickalicious body. Connecting with XLGirls was the right thing to do, in our opinion.
"I have huge breasts and a thick ass. Men and women both love it. I love showing it off. I like to think of myself as Joan Holloway in Mad Men. A complete modern day bombshell. I know how to get their attention and then surprise them with my amazing personality.
"I have always loved my body, and, yes, I know exactly what I wear when I go out. So I know when someone looks it's because of what I choose to wear and I don't judge them for it. Whether I like it or not, people will look at my body, thankfully. I just happen to enjoy it so why not flaunt what I have? It's a gorgeous body that should be shown off."
"Maybe I'll become a porn star!" Contessa Rose said.
"I fantasize about so many things, like being an exotic dancer or fucking total strangers. Becoming a porn star was another fantasy. I was nervous doing my first porn video. I felt this strange mix of excitement and fear but it felt good, like an adrenaline rush. Now I'm ready for more and I know I can handle it!"
Contessa never did become a porn star. In fact, she completely vanished. She only appeared at SCORE, no other studios. If there's anyone who fits the expression, "girl-next-door," she's the one with her creamy white skin, ginger hair, wholesome appearance and pretty, country-girl looks. The kind of girl every guy would like to fuck.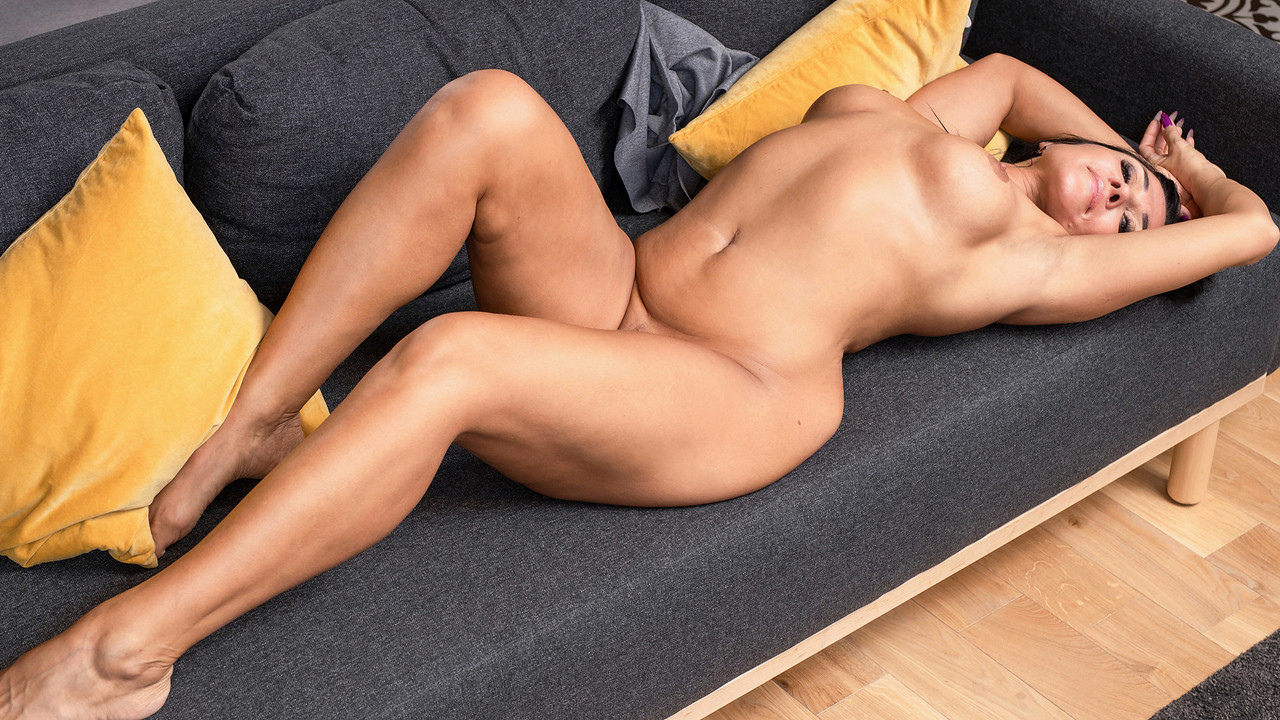 featuring Stefania.
Added On:
Nov 29, 2020
Description:
Do you like the way the sheer blouse Stefania is sporting lets you see right through to her nipples? She likes that, too. This horny mama is locked and loaded for a good time as she slips her hand into her thong to feel how wet her cunt is and then gets naked for party time.
Poppy the plump blonde sucks on her toy but there will be no need for it because Neeo races over to her to replace the toy with his rock-hard dick. Dominating his female sex partners is Neeo's rep, and he gives the compliant, man-worshiping Poppy the full male-control treatment. No romance for Poppy here. This guy doesn't play the reluctant fucker in his scenes like some male porn stars.
Neeo fucks her huge tits with ramming speed, holding Poppy by the head. Feeding her cock, he pulls her head in closer so as much dick as she can take goes down her throat. It's down and dirty. Raw sex, nasty and sweaty.
Neeo takes Poppy's toy and puts it in her mouth and pussy while he tit-fucks her hard. When he's had his dick sucked and boob-banged to his satisfaction, he mounts the thick blonde and fucks her brains out. Poppy's met the boss and watches as he pops his nut on her big, fat hooters.
Andi Peacock: Sexy Stunner Dips & Strips
Andi Peacock shows off her sexy curves in a bikini and goes for a dip in her pool. That doesn't cool down this chesty charmer's hot body one bit. She plays with her big tits and tight pussy at poolside, then goes indoors to her bedroom for some toy fucking. A guy can get his rocks off very easily looking at eye candy like Andi.
Andi used to work at a hair salon. Now she shoots videos and photos and came our way through her husband, a route that models such as Jasmine Jones, Nikki Cars and other bodacious babes have taken.
Andi's hobbies are roller skating, movies and baking. "I did play roller derby for a few years. I watch baseball and football. My favorite team is the Chicago White Sox. I don't workout but I like to skate or take walks. One day, I want to travel to Europe and visit Greece, Germany and Italy."
Andi Peacock: that super-hot woman-next-door we all want to live near.
Who is this wildin' out, freaky-deaky, porn-loving, slutty-looking bad-ass?
Sabrina Linn is a Texas mom boasting Texas-size 40GG tits who found SCORE at BeASCOREModel.com and wanted to join in on all of the action she's been seeing and reading about. Sabrina's a real MILF, not a fake Hollywood porn MILF.
Sabrina loves tats and pussy piercings and nipple rings and she loves them in a big way. "Back home, I masturbate a lot and I am a toy junkie," said Sabrina. "I try to masturbate daily to porn when I wake up to very sexy thoughts. I am fully-bisexual and love sex with women and men. I have sex three to four times a month. I wish I had it three to four times a day.
"I have two looks. One is as a mom in public wearing nice tops that cover my cleavage but are fitting. The other is going out in anything that shows off my curves."
Banging a porn stud on camera was one of Sabrina's dreams and she fulfilled that dream. A chick like Sabrina needs an experienced, hung stud, so Sabrina was given one of the best. They play tit-slapping games, then her pussy gets a licking and a finger-bang before Sabrina swallows his dick for a sloppy throat fucking and squeezes her boobs together for a tit-banging. Sabrina gets into a hard-ramming fuck and a facial with cum-swallowing. This mom clearly loves being on the receiving end of raunchy and pounding porn-sex.
Fudgepackin' With Claire Dames
Claire Dames isn't exactly a brainiac, but she does have some fairly good ideas about how she should deal with having her application for college denied by the admissions office. You see, a girl like Claire isn't what you would call book smart, but she has a hell of a street education and she is savvy enough to hustle her way past most of her obstacles. So what does this busty cutie do when she gets denied admission? She goes right down to the admissions office and admits the director of admissions into her tight pussy, of course. She knows she didn't win him over on paper, but she tries her hardest to win him over on his desk. And with all the pussy-popping, dick-riding and blow job-giving that she does in just a few minutes, chesty Claire proves herself and gets accepted. Or should we say, Ass-cepted? Proof positive that it isn't who you know that will get you somewhere, but rather, who you do.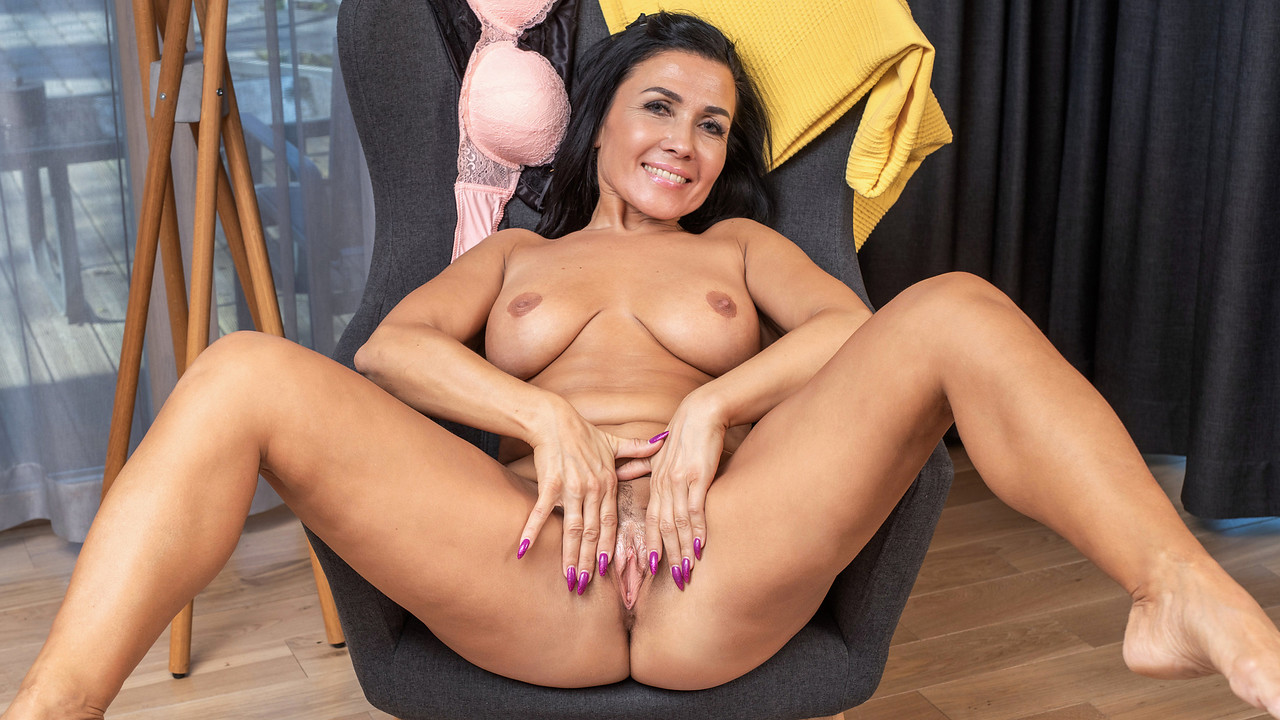 featuring Stefania.
Added On:
Nov 27, 2020
Description:
Stefania has plenty of admirers, and it's no surprise with her voluptuous curves and her fuck me attitude. Look how incredible she looks in a robe and lingerie, and then enjoy the show as she peels those off. Once she's nude, she goes to work making her nipples hard and her pussy cream.
Every company should have a front office hottie like Elle Flynn. The problem with this suggestion would be the endless parade of salesmen, delivery guys and repairmen, not to mention co-workers, all hanging out by her desk waiting for her to bend over or adjust her bra.
You've seen Elle shake 'em up real good when she talked about her job back home. And check out that spankable ass and her shapely legs. Having them wrapped around your neck would be a nice way to spend an afternoon. This knock-out photo set shows every inch of her hotness.
It was a happy hooter day when 36DDD-cupper Elle decided to accept an offer from SCORELAND and join The Big Show. Most don't start off with a bang like Elle did. "I love my tits," Elle said in a comment that brought tears to our eyes. "They're mine. I made them. I didn't buy them. I just love my tits and I want to spread the joy around."
Simona didn't know Thomas before they shot this scene, and he didn't know her but they got to be chummy for a short time. So chummy a crowbar couldn't separate them during the heat of the moment.
While Simona waits for Thomas to show up on set, she rubs and licks her nipples and fucks her pussy with a vibrator to pass the time. Finally Thomas arrives to deliver the beef and work over her big tits.
A chubby chick who expects the guy to take charge, especially in sex, Simona gets fucked senseless. Like most European fuckers, Thomas is generous enough to eat out the short, thick brunette after fucking her face and her big tits.
Simona begins screaming as soon as Thomas starts mercilessly pumping and pounding her pussy, and she doesn't stop hollering until he unloads the contents of his balls on her outstretched tongue.
Simona had written in her model bio that she likes to eat cum. She licks Thomas' cock clean as proof of this. She must be a lot of fun on blind dates.